AngloGold Ashanti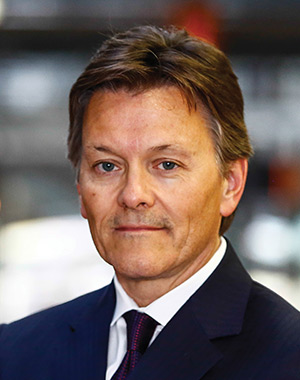 Kelvin Dushnisky is "the new kid on the block" in South African gold mining and the burning question for many investors and analysts is just how long he intends staying in the country. Following the restructuring carried out by former CEO, Srinivasan Venkatakrishnan or Venkat as he is affectionately known, AngloGold has just one gold mine left in South Africa which is Mponeng, an operation it has previously described as a core asset. But… the speculation seems to be that Dushnisky is going to cut the South African albatross from around AngloGold's neck once and for all by disposing of Mponeng and go for a re-rating as a truly international gold producer. He played this down at his maiden press conference saying there was a "window" of two years before he had to decide whether to continue investing in South Africa. But he made it clear changes were coming, describing AngloGold's portfolio of 14 mines as "heavy" and stating the group would "streamline" and focus on assets that had "critical mass". Another area intriguing commentators is Dushnisky's relationship with Mark Bristow who is now the CEO of Dushnisky's former employer Barrick. The two groups are partners in the Kibali mine with Randgold's share now owned by Barrick which will manage the mine. Whatever happens, Dushnisky has put his money where his mouth is buying some R6m worth of shares in his personal capacity since taking up his new post.
"We have another two years to decide [on further investment in Mponeng]."
LIFE OF KELVIN
Previously president of Barrick Gold, Dushnisky was appointed CEO of AngloGold in September to replace Venkat who shifted to Vedanta Resources as CEO. At Barrick, Dushnisky held direct responsibility for Barrick's overall business; execution of its operating plans and strategic priorities and oversight of the group's global activities. He holds a BSc (Hons) degree from the University of Manitoba as well as MSc and JD degrees from the University of British Columbia.