Gemfields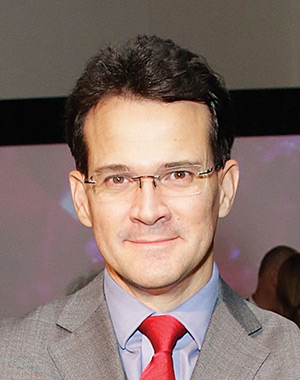 Sean Gilbertson told Miningmx last year he'd be "one depressed fellow" were Gemfields' share price still struggling. Unfortunately – at the time of writing – the share continues to drift. But it may take time for investors to acknowledge the value of the firm's demerger from investment fund Pallinghurst Resources of which it was a part into the focused coloured gemstones miner and marketer it is today. Regarding Pallinghurst, there's still business to be done. Shares in Sedibelo Platinum Mines, a platinum group metals operation in South Africa, and Jupiter Mines, an iron ore investment company, still have to be cleared out of the greater corporate structure. These are the last vestiges of the Pallinghurst hangover. After that, there's no impediment on clarity of strategy although Gemfields' ownership of the Fabergé brand has not yet transformed into the money-spinner it was hoped when Sean Gilbertson's father, the legendary Brian Gilbertson, bought it. Once tidied up, Sean Gilbertson will have to demonstrate Gemfields is the lean machine it said it'd be when delisting from the London Stock Exchange, to which there will be no return. Instead, Gemfields is all about the ruby and emerald mines of Zambia and Mozambique in its efforts to become the industry's De Beers equivalent. There's also a bundle of debt in Gemfields which Gilbertson says will be slowly chipped away assuming the company can continue generating cash flow.
"Gemfields is going to focus on gemstones. That makes us a heck of a lot clearer."
LIFE OF SEAN
He's the son of one of the world's most famous mining executives, but he made his own way in the industry after graduating as a mining engineer from Wits University. After time spent on South Africa's deep-level gold and platinum mines, Gilbertson worked as a project financier for Deutsche Bank in Frankfurt and then co-founded Global Coal in 1998. He was appointed CEO of Global Coal in 2001 before it was acquired by Anglo American, BHP and Rio Tinto.