Sean

Gilbertson
CEO: Gemfields Group
None of the serious setbacks we faced over the past 13 years have knee-capped us in the way Covid-19 has.
Covid-19 has driven Gemfields to a limited form of online bidding because physical sales meetings, and gemstone deliveries have been strangled by restrictions on international travel. Revenue from gemstone auctions fell 89% compared with 2019, and operational activity at the Kagem emerald mine in Zambia and Mozambique's Montepuez ruby mine was suspended for most of the year. Mining operations are only planned to resume in March.
Gemfields also owns the iconic luxury jewellery brand Fabergé, but that entity is dependent on funding from its parent. The daunting fact is that luxury goods are not counter-cyclical through Covid-19. Bain, an advisory company, estimated in November the global luxury goods market had fallen by a quarter, and was back to its 2014 level. Survival through cost-cutting has become the new normal for Gilbertson. By year-end, Gemfields had net debt of $14.6m and a monthly cash burn of $5m – which was less than half previous levels. The sale of Gemfields' 6.54% stake in Sedibelo Platinum Mines could raise some cash, but that will take more time than Gemfields has at its disposal.
When times are tight, executive remuneration becomes an issue. Shareholders considered Gilbertson's 2019 earnings of $776,000 excessive for a company of Gemfields' size. At the firm's 2020 annual general meeting, more than a quarter of votes opposed the remuneration policy, which has since brought about some changes. Gemfields cut salaries for part of the year and announced that its two executive directors will not receive bonuses for the 2020 financial year.
LIFE OF SEAN
Sean's career is inseparable from that of his father, the legendary Brian Gilbertson of Gencor and later BHP Billiton, who was required by the UK listing authority to step down as Gemfields' chairman in November, 2019.
Gilbertson junior, unlike his father (who studied physics), graduated in mining engineering at Johannesburg's Wits University. He worked in the mines before joining Deutsche Bank in Frankfurt as a project financier. He then co-founded globalCOAL, the online coal trading hub, and the Spectron eMetals trading platform.
MAKING NEWS
---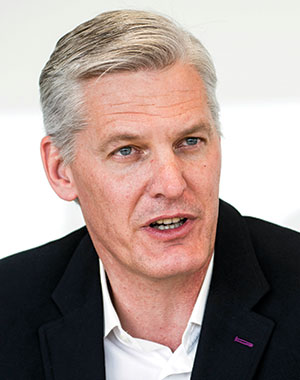 Andre

De Ruyter

CEO: Eskom

Eskom's group CEO remains in employ a year after appointment, and that's an achievement! De Ruyter's predecessors were either carried out on their shields or ejected ...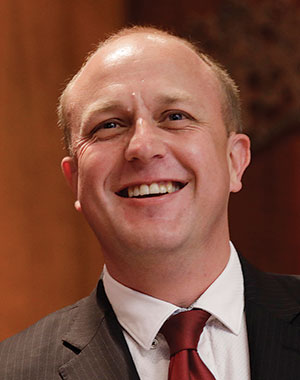 Anthony

Viljoen

CEO: AfriTin Mining

Anthony Viljoen's AfriTin is at the stage now where peace and quiet, and a complete lack of incident, is all it needs. The first 'pilot plant' stage of ...
More Rainmakers & Potstirrers