Eskom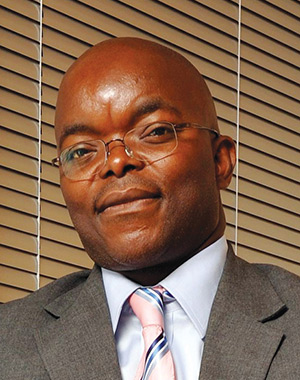 Despite a decline in electricity demand over the years as the South African economy contracted, the country slid into another demoralising round of load-shedding in December. It was enough for Phakamani Hadebe to cancel Christmas, at least for senior staff who were denied leave whilst the company fought the crisis. Hadebe became Eskom's fourth CEO (if acting appointments are included) in less than two years when he joined the organisation in January 2018. The chaos he found visibly shocked him: riddled with corruption and suffering the effects of poor morale, it is still questionable whether it can trade out of its problems. In June, Hadebe had to be rescued by police from striking workers who threw bottles of water at him when he tried to implement a wage freeze. As he juggled a series of Eskom crises, ranging from its dysfunctional coal procurement efforts to a backlog in power station maintenance and overwhelming debt, he also had to endure a continuous stream of vitriolic tweets from Matshela Koko, one of his many predecessors. Hadebe's Twitter page remains blank. Hadebe – who cuts a neat and dignified profile – appears to command the respect of his colleagues. When he left Absa Capital in 2017 after being passed over for promotion, 20 black professionals followed him. But as he takes necessary remedial action at Eskom, which also included no bonuses for executives, he will need all the support that powerful cabinet ministers like Pravin Gordhan, head of public enterprises to which Eskom reports, can give him.
"At some stage we must look at business differently and diversify or funders will not be willing to fund."
LIFE OF PHAKAMANI
An economist, he emerged from the peaceful corridors of academe at the University of KwaZulu-Natal to join South Africa's National Treasury in 2003, where he was responsible for government's debt management and oversight of public enterprises. In 2008 he was sent to fix the troubled Land Bank. Within a year, the Land Bank was able to report a profit.