Mineral Resources: South Africa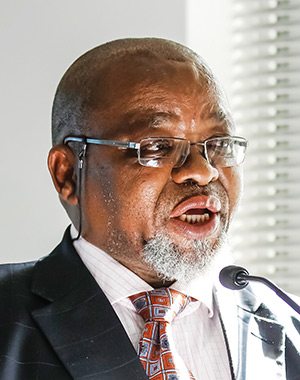 Replacing the industry's arch enemy Mosebenzi Zwane, Gwede Mantashe has practically been walking on water since taking over as mineral resources minister in February 2018. As a former mineworker and general secretary of the National Union of Mineworkers (NUM), Mantashe has been hailed as the best-equipped minister for the portfolio since 1994. He won favours by re-opening discussions on Zwane's controversial Mining Charter, asking Parliament to withdraw the long-awaited Mineral and Petroleum Resources Development Amendment Bill. Mantashe has also acknowledged problems at his department, shutting regional offices to investigate allegations of corruption and delays with licensing applications. Removing black ownership requirements for exploration companies should help boost the industry, and some restrictions on oil and gas exploration have also been lifted to encourage investment. He has courted criticism, however, for seemingly fighting on the side of an Australian company which has been involved in a battle to mine at Xolobeni in the Eastern Cape, despite fierce opposition from the community. Mantashe has done significant work to build trust and improve the regulatory environment in the mining sector, which still employs about 460,000 people and contributes 8% of GDP. But with elections coming up and the ANC's dirty laundry being washed by the Zondo commission into state capture, one can't help but believe his attention will be elsewhere in the first five months of 2019.
"Mining will only be a sunrise industry through us doing the right things."
LIFE OF GWEDE
The veteran trade unionist and politician holds the questionable distinction of his name being verbalised, with "mantashed" used as a synonym for flip-flopped, a result of his changing positions during the Jacob Zuma years. One of the country's most powerful people, Mantashe, who played a key role keeping Zuma in power, currently serves as chairman of the ANC.