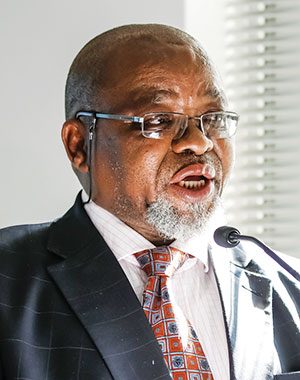 Gwede

Mantashe
Minister: Mineral Resources & Energy
We think Sibanye has been reckless in handling a serious issue.
South Africa's minerals and energy minister, Gwede Mantashe, is a grizzled and gruff former trade unionist and political heavyweight in the ruling ANC. A close ally of President Cyril Ramaphosa, he led the drive in cabinet to reopen the mining sector faster than other industries after the initial, hard Covid-19 lockdown. The mining sector was grateful to him for such efforts, which faced opposition from some unions such as the militant AMCU.
On other fronts, his record from a mining industry perspective has been more mixed. Regulatory approval for renewable energy projects to bring badly-needed capacity to the ailing national grid remains painfully slow. He has also displayed tone deafness when it comes to investors, publicly attacking Sibanye-Stillwater in November over what he alleged were "stolen" empowerment credits related to an empowerment deal at its Beatrix mine when the operation was run by Gold Fields. Speculation in mining circles was that Manatshe was rankled by comments by Sibanye-Stillwater CEO, Neal Froneman, regarding what the latter said was the South African mining industry's poor investment environment. Sibanye-Stillwater is also in the process of renewing its mining right for Beatrix, and the costs of a new empowerment deal would probably make the operation unviable with the few years it has left.
Still, Manatshe has also been credited by the mining industry for his openness to engagement, which remains a breath of fresh air after the disaster that was his politically-tainted predecessor Mosebenzi Zwane, who tried to ram investment-unfriendly regulations down the industry's throat.
LIFE OF GWEDE
Samson Gwede Mantashe cut his teeth in the trade union movement with the National Union of Mineworkers, which he formerly headed. A former general secretary of the ANC, he currently serves as the party's chairman, making him part of the party's powerful but divided 'Top Six'. Mantashe was briefly hospitalised in July 2020 after contracting Covid-19, but he recovered.
MAKING NEWS
---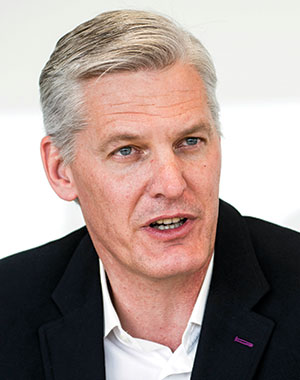 Andre

De Ruyter

CEO: Eskom

Eskom's group CEO remains in employ a year after appointment, and that's an achievement! De Ruyter's predecessors were either carried out on their shields or ejected ...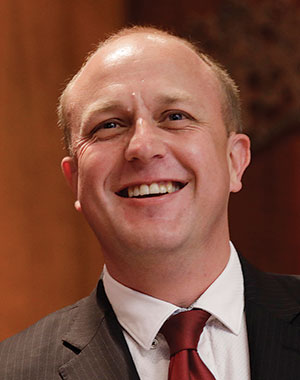 Anthony

Viljoen

CEO: AfriTin Mining

Anthony Viljoen's AfriTin is at the stage now where peace and quiet, and a complete lack of incident, is all it needs. The first 'pilot plant' stage of ...
More Rainmakers & Potstirrers