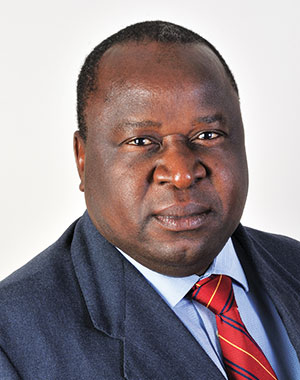 Tito

Mboweni
Minister: Finance: South Africa
We cannot allow our recent fiscal weakness and the pandemic to turn into a sovereign debt crisis.
South African Finance Minister, Tito Mboweni, has an unenviable job: bringing South Africa's swelling debt levels under control. In 2020, he was hardly the only finance minister to face a nightmare under the 'Great Lockdown', but he could only dream of being in a better fiscal position to begin with.
South Africa's economy in the second quarter contracted over 50% on an annualised basis, and even after a 66% rebound in the third quarter, it is not expected to reach pre-Covid levels of output before 2023. In October, Mboweni presented a grim medium-term budget outlook. The budget deficit is 15.7% of gross domestic product (GDP) and gross debt is 81.8% of GDP and seen rising to 95.3% in 2025. More than one economist reckons it may exceed that by a long shot. In 2020, Moody's was the last major ratings agency to downgrade South Africa's credit rating to junk, and it has since descended further into the garbage heap.
One elephant in the room is the public sector wage bill, which soared under the patronage network erected by former President Jacob Zuma. A labour court ruling in December said the government did not have to honour above-inflation wage hikes agreed in 2018 to public servants, but they vowed to fight that. For the mining industry, Mboweni at least has shown no temptation to impose windfall taxes in the wake of soaring gold and PGM prices. He will have a tough 2021 ahead.
LIFE OF TITO
A former leftist, Mboweni drank the Kool-aid of monetary and fiscal prudence when he served as South Africa's first black Reserve Bank governor. A keen chef on Twitter, he was brought back to government by President Cyril Ramaphosa in a bid to woo investors. In the private sector he has been a chairman of AngloGold Ashanti and so he is no stranger to the mining sector. He likes to fly fish and farm on the side.
More Rainmakers & Potstirrers