Leapeetswe (Papi) Molotsane
Resource Generation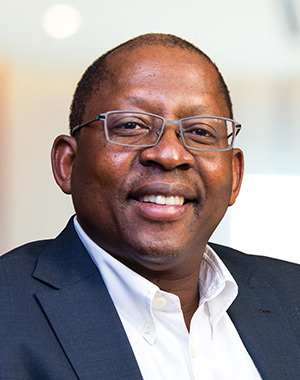 Molotsane stepped into the breach at wannabe coal producer Resource Generation (Resgen) when former CEO, Rob Lowe, indicated he wanted out. Molotsane was already a non-executive director and agreed to stand in until financial close on funding for Resgen's Boikarabelo thermal coal project in the Waterberg, or until a replacement CEO was appointed. That was in March last year. By December, he was still sitting tight owing to further delays finalising the funding, even though the lenders "… remained committed to the project from a technical, commercial and strategic perspective", according to Resgen chairman, Lulamile Xate. As of the year-end, the funding had still not been nailed down and Resgen was looking for an alternative funding option to be "… progressed in tandem." This is despite winning support from the Industrial Development Corporation and signing engineering, procurement and construction contracts for the project. Resgen's plans to develop the Boikarabelo mine are now running way behind schedule and the company has yet to encounter the challenges it must face on the ground when it finally gets going with mine development. Molotsane appears to have learnt one lesson from Lowe, however, which is to keep his head down. He has left the job of making public statements largely to his chairman while he stays below the radar.
"These headwinds, which are only temporary, have clouded the vital statistics of Boikarabelo."
LIFE OF PAPI
He holds a BSc degree from the University of Toledo where he graduated in 1985 along with an MSc in business administration and management from Hood College, and is a graduate of the Stanford University school of business. He's the founder of Pula Connect and Orthotime and was previously CEO of Africa Commodities Group Trading. He was also previously group executive: operations for Transnet from 2003 to 2005 and CEO of Telkom from 2005 to 2007.