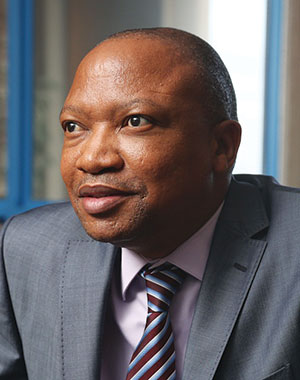 Tshokolo

Nchocho
CEO: Industrial Development Corporation
We have to strike a delicate balance between achieving developmental impact and managing the financial risk of our balance sheet.
2020 may go down as a watershed year for the government-owned finance development institution, the Industrial Development Corporation (IDC). That's owing to a major deterioration in its finances resulting in a R3.8bn loss for the year to March 2020 - a performance Nchocho said turned largely on losses at its 20% held phosphate producer, Foskor, and the suspension of dividends from petrochemical company, Sasol, which was forced into a restructure of its balance sheet following billions of rands in overspend on its US chemicals project, Lake Charles.
Nchocho has responded with a rescoping of its investment criteria. He will turn down the dial on risk, significantly diversify the portfolio, and become a more active manager of its investments. This represents a tricky strategic tightrope for Nchocho. The IDC is supposed to take on more risk than a traditional lender, especially as South Africa's government has targeted infrastructure spend as a means of dragging the economy out of recession. But non-performing loans spiralled out of control in 2020. For instance, Kalagadi Manganese, in which the IDC has a one fifth stake, failed to pay interest on R2.9bn in loans.
Nchocho has said the IDC can't sustain further losses from this company and may most likely seek a partner. Similarly, an equity partner is being sought for Foskor. The focus now is on lower risk projects and a plan to "stretch the rand" by sharing project finance with other lenders more equably. The IDC is also tightening its approach to thermal coal investment. In the past, it has been something of a lender of last resort to coal, but in October it pulled finance for Resource Generation's R4.2bn Boikarabelo mine. Apart from increased capital allocation in renewable energy, Resgen's project just doesn't stack up, says Nchocho - although he's keen to stress that the IDC retains its development mandate when financially appropriate.
LIFE OF TSHOKOLO
Nchocho has spent three decades in development finance, at the Development Bank of SA and the Land Bank. He has a BCom from the University of the North, MBL from Unisa, and masters in development finance from the University of London. He also serves on the board of various community-based organisations, using his business skills to support emerging entrepreneurs.
MAKING NEWS
---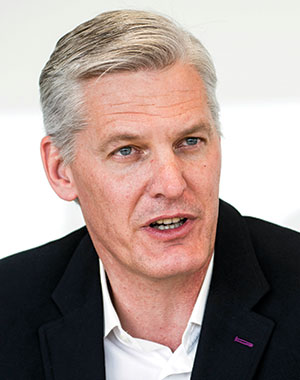 Andre

De Ruyter

CEO: Eskom

Eskom's group CEO remains in employ a year after appointment, and that's an achievement! De Ruyter's predecessors were either carried out on their shields or ejected ...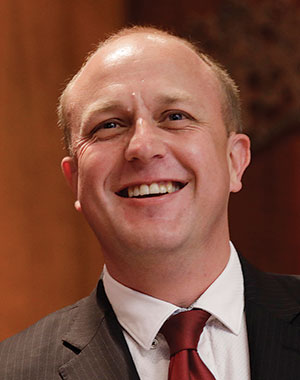 Anthony

Viljoen

CEO: AfriTin Mining

Anthony Viljoen's AfriTin is at the stage now where peace and quiet, and a complete lack of incident, is all it needs. The first 'pilot plant' stage of ...
More Rainmakers & Potstirrers