Industrial Development Corporation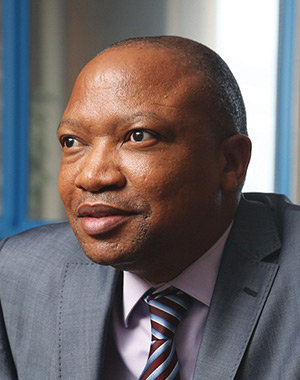 Tshokolo Nchocho, or "TP" as he is known, built a reputation for competence as CEO of the Land Bank – rather like another parastatal chief, Phakamani Hadebe, who is now at Eskom. The Land Bank is now possibly the only profitable state-owned company. Nchocho has no mining experience, but he is a progressive. His views on land expropriation, for example, were that if government did anything to shake the confidence of lenders in the agricultural sector, "… the consequences are just too dire to contemplate". He is taking over from Geoffrey Qhena as the IDC faces increasing scrutiny over its lending policies, including a suspicious loan to the Gupta family-owned Oakbay Resources for the Shiva Uranium Mine which has left the IDC with R285m of egg on its face. That's nothing in the context of the IDC's total impairments of R4.9bn in 2017, more than double the impairments of R2.1bn in 2016, mainly on its investments in Foskor and Scaw. Despite its claims to be creating or saving jobs, the IDC has come under fire for supporting mainly black elites while making no difference whatever to the long slow decline of South Africa's mining and manufacturing sectors. Nchocho has a challenging five years ahead of him.
"Noise and uncertainty make our work difficult as development bankers."
LIFE OF TSHOKOLO
He has spent 28 years in development finance, including at the Development Bank of SA and the Land Bank. He has a BCom from the University of the North, MBL from Unisa, and Masters in Development Finance from the University of London. He also serves on the board of various community-based organisations, using his business skills to support emerging entrepreneurs.