Energy: South Africa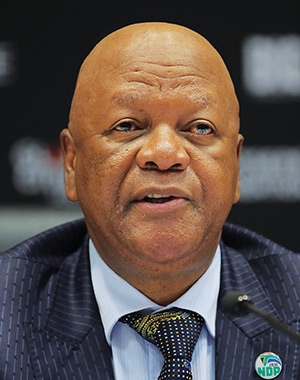 South Africa's sixth energy minister in five years, Jeff Radebe hasn't yet shown a strong desire to clean up the mess at institutions reporting to him. He blocked a dodgy R22bn crude oil supply deal at PetroSA, but little progress has been made to stabilise the institution and block its revolving door of executives and directors. Similarly, there has been little transparency about the governance issues at the Strategic Fuel Fund, which secretly sold off the country's reserve crude stock in 2015, and at the Nuclear Energy Corporation of SA, the custodian of South Africa's nuclear technology. Radebe has won praise for publishing the long-awaited draft integrated resource plan (IRP), the country's energy roadmap until 2030, which didn't make provision for any new nuclear other than the installed capacity at Koeberg. Under Radebe's watch, Eskom signed the years-overdue fourth round of renewable independent power projects (IPPs), which are expected to add 2,300 MW to the grid and unlock investments of R56bn. The IPPs remain hugely contentious, with critics arguing the agreements are unaffordable and will lead to thousands of job losses in the coal industry. Along with the fifth round of renewable IPPs, a promised regulatory framework for the refining industry didn't materialise as promised by year-end. Oil and gas companies also await regulatory certainty, with the department expected to come up with a separate legal framework to govern its affairs.
"An economy of our size cannot continue to operate without significant investment in oil and gas."
LIFE OF JEFF
The country's longest-serving cabinet member, Radebe joined the ANC in 1976 and went into exile, working as a radio journalist in Dar es Salaam before furthering his legal studies. He was arrested on a mission to Johannesburg in 1986 and imprisoned on Robben Island until 1990. Married to Bridgette Radebe, his brothers-in-law include businessman Patrice Motsepe and president Cyril Ramaphosa.