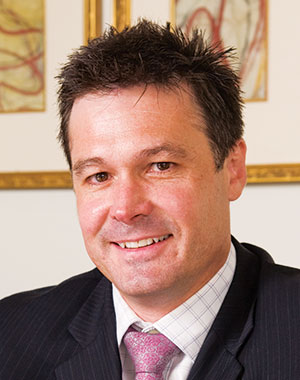 Brad

Sampson
CEO: Kore Potash
Kola and our other potash projects at Sintoukola have the potential to feed the world's population for many years to come.
THE next 12 months could shape up to be a barnstormer for Kore Potash as work on its Kola potash project in the Republic of Congo progresses. Back in April 2021, Kore signed up a consortium of investors from China and Abu Dhabi to provide the full development funding for Kola. One of the conditions, though, was that an optimisation study be initiated to look for ways to reduce upfront capital costs.
Fast-forward to the end of 2021 and the study weighed more than 50 different cost-cutting options and was gearing up to investigate a few more before reaching its final conclusions in the new year. This plan is to compile a full financing proposal for the project in the first half of 2022. Two big unknowns remain: what the new capex budget will be, and how much of the project Kore itself will be able to retain under the terms that are offered. The original memorandum of understanding stated that Kore would be able to keep a chunky 90% of Kola, with the Chinese more interested in securing the construction contracts and the Abu Dhabi group more interested in offtake and royalty income.
That big international players are involved gives Kore an indication of its likely importance to the potash market in the coming years. For a start, it's big. Even after the rounds of cost cuts, capex is likely to come in at well over a billion dollars. It's also likely to produce more than two million tons per year for the Brazilian market, the world's biggest. But crucially, it's also likely to be one of the lowest-cost potash producers at scale anywhere globally.
LIFE OF BRAD
Sampson has a long track record as an engineer in the mining sector. He was CEO of Discovery Metals and worked for Gold Fields in senior management positions at the Kloof gold mine in South Africa and the St Ives gold mine in Western Australia. He was the CEO during the turnaround of Tiger Resources, a copper producer in the Democratic Republic of Congo, and held senior positions with Newcrest, including general manager for West Africa.
More Rainmakers & Potstirrers