Caledonia Mining Corporation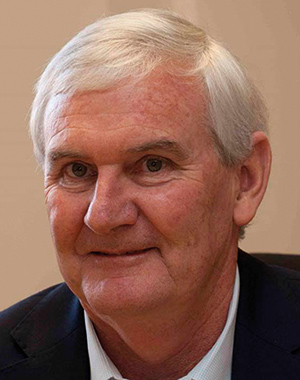 CALEDONIA Mining Corporation paddled along relatively serenely throughout much of 2017, marking a new record production as its Blanket mine – itself a somewhat comforting name – while all hell broke loose in Zimbabwe where its operation is located. Quite what the toppling of the Mugabe administration means is sheer conjecture right now, but Steve Curtis and gang are carrying on regardless, as most Zimbabwean miners have throughout much of the dictator's 37-year reign. The Blanket mine is in transition, accessing higher grade areas below the current workings at 750 metres. The lack of flexibility was there for all to see at the half-year point with grade falling significantly. Nonetheless, Caledonia is sticking to its 52,000 oz to 57,000 oz year-end target (2016: 50,351 oz), while confident 80,000 oz/year will be achieved in 2021. The $51m project is fully funded and, with $11m in the bank, Caledonia is confident of maintaining its dividend yield – which is one of the highest in the industry. In an effort to inject more liquidity into the stock, however, it listed in New York while retaining its over-the-counter facilities in London and Toronto. At the same time, Caledonia conducted a 1:2 share consolidation, later upgraded to 1:5 in order to break the perception it was merely a penny stock.
LIFE OF STEVE
Curtis is a chartered accountant and has been counting beans for over 30 years. He joined Caledonia in 2006, becoming its CEO in 2014 after serving as CFO. Prior to that, Curtis was financial director for Avery Dennison SA. He graduated from the University of Cape Town.