Caledonia Mining Corporation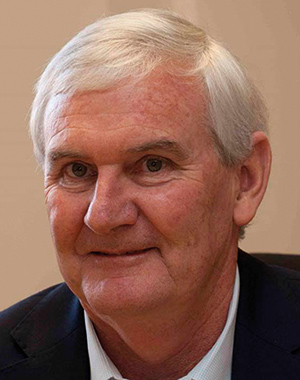 It's as if Caledonia Mining and its under-the-radar CEO, Steve Curtis, operate in a parallel universe from the country in which they operate as the company calmly edges towards its 2021 output target of 80,000 ounces/year and regularly dishes out dividends, seemingly exempt from the slings and arrows of Zimbabwe's hazardous political environment. 2018, however, proved something of a jolt to the system. First, with the 37-reign of dictator Robert Mugabe out of the way, the company made mention of new investment horizons provided the administration of Emmerson Mnangagwa delivered on promises. Unfortunately, a foreign exchange crisis in the second half of the calendar year reminded onlookers how difficult Mnangagwa's job will be. Days before the Zimbabwean government relaxed foreign exchange restrictions – allowing miners to retain 55% of their dollar receipts instead of 30% previously – Curtis took the unusual step of warning shareholders Blanket's expansion might be disturbed by the crisis. It remains to be seen how this will have an impact. Still, it was encouraging to hear that Caledonia was also considering growth through acquisition. It said of plans by the government-owned Zimbabwe Mining and Development Corporation to sell or joint venture certain of its assets that Caledonia could well be interested. That bodes for interesting developments, although one hastens to add that the Caledonia crew are a conservative lot, not easily dazzled by 'the deal'. As a result, they may well prefer to keep trucking with its dividend-yielding Blanket expansion.
"We will evaluate further investment opportunities in Zimbabwe."
LIFE OF STEVE
Curtis is a chartered accountant and has been counting beans for over 30 years. He joined Caledonia in 2006 becoming its CEO in 2014 after serving as CFO. Prior to that, Curtis was financial director for Avery Dennison SA. He graduated from the University of Cape Town.