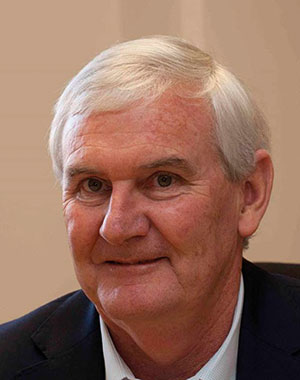 Steve

Curtis
CEO: Caledonia Mining Corporation
"We recognise that being a single asset company won't move the needle. We see our way with two or three projects of about 350,000 to 500,000 oz a year."
Caledonia Mining put meat on a somewhat lean and long-standing statement of intent that it would, at some point, consider operating a second asset. The first signs of real moves into expansion came when Curtis signed a memorandum with the Zimbabwean government in October to relieve its dysfunctional Mining Development Corporation of certain assets. This was followed by more purposeful action: acquiring a $2.5m option over Glen Hulme, a prospect in Zimbabwe's Gweru mining district in the Midlands.
If exploration proves a success, a further $2.5m in cash will be paid to the landowner. Caledonia said the region had historically produced "significant quantities of gold." The confidence for embarking on growth in Zimbabwe at all is to do with Caledonia's remarkable focus on its single asset, Blanket mine - which is being expanded to 80,000 oz by 2022 - as well as the gold price. Conditions have just worked out very favourably for Caledonia in the past 12 months, Covid-19 notwithstanding. Gold production for 2020 came in at a record 57,899 oz whilst perennial, systemic country risk, such as interrupted electricity supply, has been tackled with an agreement to import power. Generators also stand at the ready at Blanket mine whilst a solar capital programme is in the works.
Sure, Caledonia is a fly on the bum of Mark Bristow's Barrick Gold, but the company is making money for shareholders which is the point of being in business: in fact, it has increased the dividend four times in 15 months and is pushing for production of up to 67,000 oz from Blanket in 2021. Speaking at the Joburg Indaba, Curtis said he could see Caledonia one day becoming a 350,000 to 500,000 oz/year gold producer.
LIFE OF STEVE
Curtis is a chartered accountant and has been counting beans for over 30 years. He joined Caledonia in 2006 becoming its CEO in 2014 after serving as CFO. Prior to that, Curtis was financial director for Avery Dennison SA. He graduated from the University of Cape Town.
MAKING NEWS
---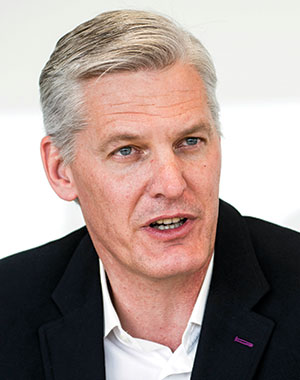 Andre

De Ruyter

CEO: Eskom

Eskom's group CEO remains in employ a year after appointment, and that's an achievement! De Ruyter's predecessors were either carried out on their shields or ejected ...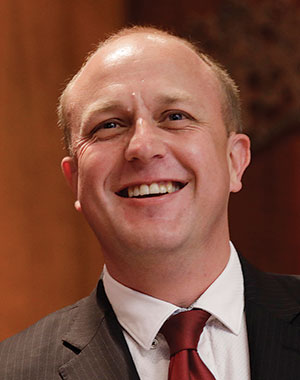 Anthony

Viljoen

CEO: AfriTin Mining

Anthony Viljoen's AfriTin is at the stage now where peace and quiet, and a complete lack of incident, is all it needs. The first 'pilot plant' stage of ...
More Rainmakers & Potstirrers