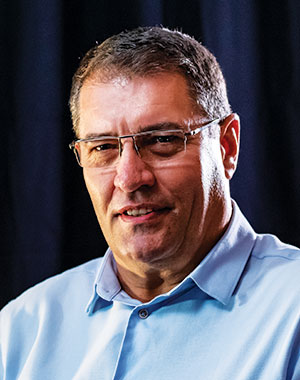 Errol

Smart
CEO: Orion Minerals
"We have fantastic geology - better than Botswana or Namibia - but those countries are attracting more investment than South Africa in junior mining."
ERROL Smart is a man fighting the corporate version of a "war on two fronts", which is to establish his Orion Minerals group as a world-class copper producer in the Northern Cape and to convince the South African government to radically overhaul its approach to junior miners. He's making far more progress with the development of Orion, having raised R294m through a share issue in February 2021 to fund the company through to an investment decision on its Prieska copper zinc project.
Watch in 2022 for the onboarding of some major equity investors that will give impetus to Smart's copper production plans. This will most likely be done once a new feasibility study announced in January proves the viability of starting copper production early from an open pit mine on the Prieska property. Initially scoped to be mined last, the open pit will capitalise on strong prices in the short term and provide cash flow for the dewatering of the deeper parts of the underground mine. Pillar mining is also being investigated as a way of generating capital and de-risking the project.
Smart has also extended Orion's reach, taking up some assets in the Nababeep-O'Kiep, area where two other mining entrepreneurs - Jan Nelson and Shirley Hayes - are busy establishing copper mining operations but on a much smaller scale than Orion is planning. As for the South African government, there has been little movement - apart from some improvement on independent power generation - from the situation that Smart outlined at the Mining Indaba in February 2020, when he commented: "We have fantastic infrastructure and fantastic skills and abilities to do stuff, but we are not going to manage to do it until it is easier to do it."
LIFE OF ERROL
Smart is a geologist by training, with BSc Honours in economic geology from the University of the Witwatersrand and with 28 years of experience across all aspects of exploration, mine development and mine operations. He has held positions in AngloGold Ashanti, Cluff Mining, Metallon Gold, Clarity Minerals, LionGold Corporation and African Stellar Holdings. He's on the board of the Minerals Council South Africa, where he represents the interests of junior miners and holds that position because of a commitment to Orion's backers that he would get involved in making the fundamental regulatory changes required to turn South Africa's mining industry around.
More Rainmakers & Potstirrers