Orion Minerals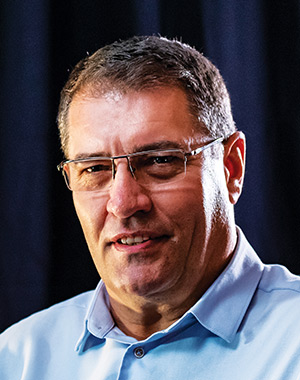 Orion Minerals' Errol Smart is either a visionary or just incredibly thick-skinned. Orion is drilling out a major project in South Africa which is no-go territory for such exploration and development ventures because of the country's Mining Charter requirements. Maybe Smart knows something his peers do not, but Orion, which controls various metal projects in Australia and South Africa, has focused its full attention on the Prieska zinc-copper project located in the Northern Cape. Orion has been carrying out a drilling programme to evaluate deposits around the site of the former Prieska mine which was developed by Anglovaal in 1971, but shut down in 1991. Since listing on the Johannesburg Stock Exchange (JSE) in 2017, Orion has issued a string of upbeat statements on the results from that drilling programme which is, of course, what exploration juniors do. It's a key part of their strategy to drum up investor support for their projects. In December, Orion announced that a scoping study had confirmed the potential for Prieska to become a significant near-term, low-cost, zinc and copper concentrate producer. JSE investors appear unimpressed with the share trading near its 12-month low at the end of 2018.
"Junior and greenfields mining should be treated almost as a separate industry."
LIFE OF ERROL
He's a geologist by training with a BSc (Hons) in economic geology from the University of the Witwatersrand. He has racked up more than 24 years' experience in the mining industry spread across exploration, mine development and mine operation at AngloGold Ashanti and Cluff Mining among others. At another firm, LionGold, he was responsible for project acquisition and growth. It was the first gold mining company to be listed on the main board of the Singapore Stock Exchange.