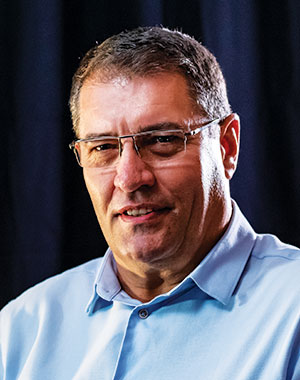 Errol

Smart
CEO: Orion Minerals
"If it wasn't such a superhuman effort to get all this done, there could have been 10 Orions in the last five years because the prospectivity is here in the Northern Cape."
The junior mining industry has a champion in Errol Smart who is overseeing the R5.4bn return to production of the Prieska copper and zinc mine in the Northern Cape province. Orion has tied-up major exploration tenements near Prieska which could become a hub of a large base metals complex. A statement in January said the company had found resources that could host another new copper mine, perhaps larger than the Prieska prospect its currently developing.
As Smart says, in any other established mining country like Canada or Australia, exploration and junior mining companies, as well as major miners, would be all over mineralisation like that seen in the Northern Cape. That said, Smart has openly stated there's M&A interest in Orion and its projects from major miners. The alternative for Orion shareholders is that Smart secures funding for Orion. Certainly, the banks are forming a line. Smart is also the head of the junior desk at the Minerals Council of SA and pushes hard for the sector, which has suffered from decades of neglect under regulations designed to cater for large mining companies. Key to this is Smart's relationship with Mosa Mabuza, the head of the state-owned Council for Geoscience, and who is spearheading the Department of Mineral Resources and Energy's drive to encourage exploration and development.
It's clear from recent public outings, when the two men have shared a stage, that their working relationship is not an easy one. Smart is muscular in his observations of the short comings of prevailing regulations and attitude of the department to exploration and junior mining which he thinks is hamstrung by bureaucracy.
LIFE OF ERROL
With more than a quarter of a century of mining behind him, he's worked at AngloGold Ashanti, Cluff Mining and Metallon Resources. He has a BSc Honours in economic geology from the University of Witwatersrand. He's on the board of the Minerals Council South Africa and represents junior miners in the country.
MAKING NEWS
---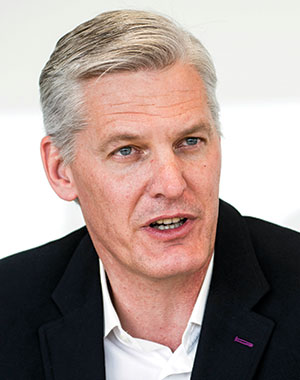 Andre

De Ruyter

CEO: Eskom

Eskom's group CEO remains in employ a year after appointment, and that's an achievement! De Ruyter's predecessors were either carried out on their shields or ejected ...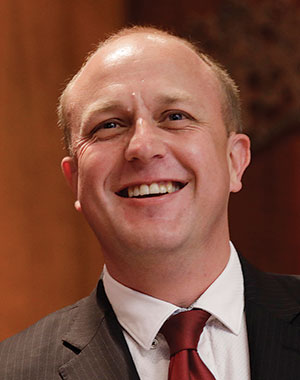 Anthony

Viljoen

CEO: AfriTin Mining

Anthony Viljoen's AfriTin is at the stage now where peace and quiet, and a complete lack of incident, is all it needs. The first 'pilot plant' stage of ...
More Rainmakers & Potstirrers