Paladin Energy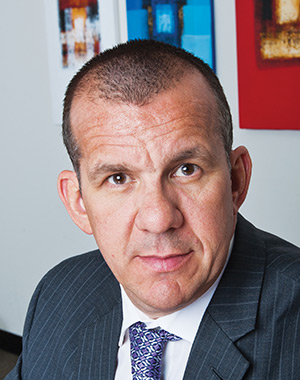 Uranium is one commodity that has arguably performed worse than platinum over the past decade, thanks in large part to the fall-out from the Fukushima nuclear plant disaster in Japan in 2011. The Paladin share price had soared to astronomical levels during the preceding uranium boom, but then collapsed in a heap as the company was overwhelmed by debt. Eventually, with the uranium market dwindling further, there was nothing left to do but delist Paladin from the Toronto Stock Exchange and idle its operating mines in Namibia and Malawi. The company went into administration in Australia, but survived following a restructuring through which shareholders were asked to transfer 98% of their equity to creditors. It now seems that conditions in the uranium market are improving with the price shifting closer to $30/pound during 2018. The price had been languishing below $20/pound. Scott Sullivan wants Paladin to be among the first back into the market by re-opening the Langer Heinrich mine in Namibia. A pre-feasibility study is underway to look at mining improvements and processing which could drop costs, increase throughput, and generally leave the mine in better shape for the future. That should be completed this year which, in tandem with a more cooperative uranium price, itself a function of little new supply to plug a growing deficit, could spell a new lease on life for Paladin.
"We plan a rapid, reliable restart of Langer Heinrich once the uranium price has improved."
LIFE OF SCOTT
Sullivan's last position before joining Paladin was as GM of Newcrest's Telfer gold-copper mine in the Pilbara region of Western Australia. He has 30 years in mining with both junior and major companies having overseen feasibility studies, mines commissioning, as well as smelter, port and rail infrastructure management. He was previously president of NSW Energy Coal at BHP Billiton responsible for the expansion of the Mt Arthur coal mine. Sullivan holds a Bachelor of Engineering in mining, and an MBA.