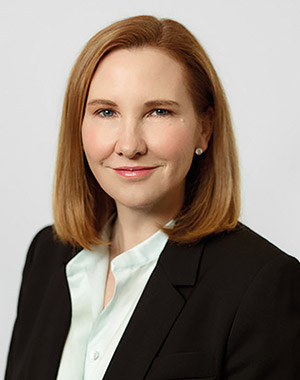 Eira

Thomas
CEO: Lucara Diamond Corporation
The business environment for diamonds and diamond jewellery is the healthiest we have seen in several years, spurred on by an improvement in global supply and demand fundamentals.
THE discovery last year of a 1,174-carat diamond at the Karowe mine provided a timely reminder of just what a rare asset the Botswana mine is for owner Lucara Diamond Corporation. So, it's full speed ahead for Lucara and its CEO, Eira Thomas, this year, with the underground project aimed at extending the mine's life from 2026 - when the open pit is due to close - to 2040, at least. A $220m funding package in March 2021 was followed by full board sanction for the project in September. With that groundwork in place, 2022 is about project implementation. About $110m has been targeted in capex for the year.
,p>Meanwhile, Thomas will be keeping fingers and toes crossed the diamond market continues to recover from the stresses of the Covid-19 pandemic. The company has targeted production and sales of between 300,0000 and 340,000 carats this year, and revenue of up to $215m. That number excludes sales of high-value stones that are again to be exclusively sold to HB Group in Antwerp by dint of a contract renewal, signed in April 2021, for a two-year period.
Other than traditional tender sales, Lucara also sells its rough diamonds through its bespoke digital platform, Clara. Clients on the platform increased to 84 from 71 last year but it desperately needs third-party production for it to gain scale. There was talk last year of a listed diamond producer supplying its rough diamonds into Clara but there's not been a breakthrough on that as yet.
LIFE OF EIRA
A BSc in geology from the University of Toronto and a part in the discovery of the Diavik diamond pipes were just the beginning. Thomas is a serial entrepreneur, having founded Lucara with Lukas Lundin, Stornoway Diamond Corporation and Kaminak Gold, which was recently sold to Goldcorp for $520m. She is back with some of the Kaminak team, looking at prospects in Canada's Yukon.
More Rainmakers & Potstirrers