Democratic Republic of Congo (DRC)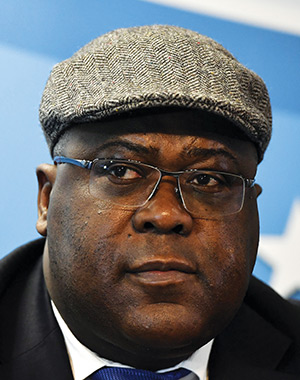 In a surprise outcome, opposition politician Felix Tshisekedi was named the provisional winner in early January of highly contested elections in the DRC, amid allegations of vote-rigging and backroom agreements with long-time leader Joseph Kabila. Another opposition leader, Martin Fayulu, is widely seen to have won the elections by a landslide, and described Tshisekedi's win as an "electoral coup". The preferred candidate of Kabila, who has been in power since his father and predecessor Laurent died in 2001, performed so poorly that it is speculated that Kabila had no choice but to cut a deal with Tshisekedi that would likely see him pulling the strings from behind the scenes. Kabila himself hasn't ruled out running again for president in 2023. After various controversial changes were made to the country's mining regime in 2018, including higher taxes and royalties and the scrapping of a 10-year stability clause that would've protected existing investors against changes until 2028, extensive reform seems unlikely at this stage. And while Fitch Solutions is predicting an increase in civil unrest, key mining areas are expected to remain largely unaffected. Reputational risk remains a challenge, with companies like Glencore, the biggest investor in the DRC, under scrutiny and/or penalised by regulators in the US, EU and Canada for alleged bribery and the inadequate disclosure of the risks involved in operating in Africa's biggest copper and cobalt producer.
"I don't have experience in bad governance or in the pillaging of my country, but I do have experience in the respect of human rights and civil liberties."
LIFE OF FELIX
The 55-year-old is mostly known for being the son of Etienne Tshisekedi, the country's long-time main opposition leader who passed away in 2017. Forced into exile in Brussels in 1985 with his mother and siblings, Felix completed his studies there and worked his way up through his father's Union for Democracy and Social Progress (USDP).