CEO: Savannah Resources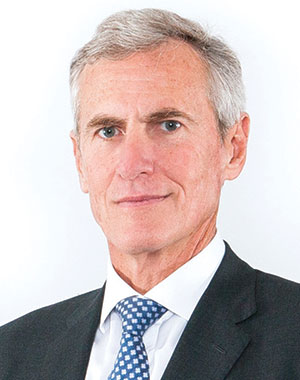 David Archer finds himself in an interesting position running a junior mining company operating in a joint venture with one of the resource industry's 600-pound gorillas – in this case Rio Tinto – but where his company has the right to earn in 51% of the project. Usually, it's the other way around with the major company having the right to take control after ploughing in the funds and expertise. But Rio does have the right to buy 100% of the heavy mineral production from the operation if developed on commercial terms. The strategic motivation behind that is clearly the possibility that heavy mineral sands production from the Mutamba project in Mozambique could be used as feedstock for Rio Tinto's existing processing and smelting facilities at the port of Richards Bay about 700km south in neighbouring South Africa.
Mutamba is situated just south of the port of Inhambane, so infrastructure is not a problem. The Savannah joint venture was created in 2016 when Rio Tinto merged its Mutamba project with Savannah's adjacent Jangamo project. It's a huge deposit with the mineral resource estimate at 4.4 billion tons at a grade of 3.9% total heavy minerals. There is "significant potential" to expand that resource in future. The scoping study carried out in 2017 put the initial life-of-mine at 30 years with first production targeted for 2020 and average annual production of 456,000 tons of ilmenite. Pre-production capital cost was estimated at $152m plus a $74m contingency provision. The mining rights to the project involve three concession areas and, as of December, mining licences had been granted over two of these with the third licence conditionally awarded.
"MUTAMBA IS ONE OF THE MOST ATTRACTIVE UNDEVELOPED MINERAL SANDS DEPOSITS IN THE WORLD."
LIFE OF DAVID
Archer not only has wide experience of the mining industry, but he has an interesting diversity of qualifications for a mining executive. He is a non-practising barrister of the Supreme Court of New South Wales, but holds a BEc degree, and is a fellow of the Australasian Institute of Mining and Metallurgy. He has been involved in mining for the past 30 years with particular expertise in the development and operation of copper/gold projects holding executive and non-executive positions in a number of listed companies. Currently he is the senior independent director of Anglo Pacific Group. He is the former MD and deputy chairman of Savage Resources.