CEO: Wescoal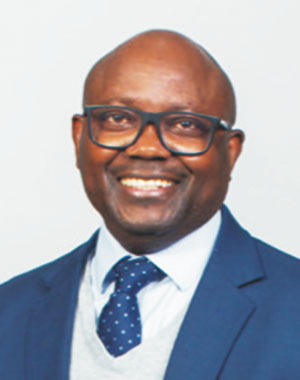 Reg Demana hit the ground running when Wescoal was forced to shut its Vanggatfontein mine for up to six weeks shortly after he assumed the role of CEO in April 2019. About 200 employees were rioting, as pre-election tensions hit South Africa's Mpumalanga province.
It was a first test of the former investment banker's mettle. He was enticed from Nedbank to join as CEO after the sudden departure of Wescoal predecessor, Waheed Sulaiman. Other problems followed, fast and furious: a regulatory shutdown and a contractor dispute at Elandspruit colliery which, with Vanggatfontein's problems, necessitated Wescoal having to buy in coal to meet its commitment to supply Eskom. Inland thermal coal prices fell as competition increased and Wescoal also spent time and money between late 2018 and early 2019 fruitlessly chasing two acquisitions: Universal Coal and the South32 South Africa Energy Coal assets.
One successful deal was to buy 50% of the Arnot coal mine, with former Arnot employees holding the other 50%, which will enable the mine to re-open. Arnot is a good asset – apart from its existing infrastructure and untapped resources – it has a conveyor belt to take coal to Eskom, which is Eskom's favoured delivery model. Efforts to secure a contract to supply Eskom from Arnot are under way. Moabsvelden, a project which has been under development for some time, is also progressing having secured a 10-year supply agreement with Eskom's Kusile power station. Demana says despite the firm's recent profit slump, Wescoal is a very strong cash generative company. In particular, its biggest customer, Eskom, remains "a reliable and consistent partner".
"ON THE BRIGHT SIDE, WE HAVE STRENGTHENED OPERATIONAL MANAGEMENT TEAMS AT WESCOAL."
LIFE OF REGINALD
He holds a BSc in mining engineering from Wits University and an MSc in mining engineering, with distinction, from Exeter University. For the past 15 years, he has worked for Nedbank where he was lead corporate adviser to Wescoal and more generally focused on mining advisory, where he has built up experience in M&A, BEE structuring, capital raising and IPOs. He advised Wescoal on the R525m cash and shares acquisition of Keaton Energy in 2017, a deal that helped Wescoal to diversify its asset base. His previous job was as commodities analyst at BJM Securities. He has also lectured at the University of Venda and UJ. In his early career Demana worked at Anglo American Platinum as a mining engineering trainee and at the Department of Mineral Resources and Energy, where he was a mine health and safety inspector.