CEO: Thakadu Group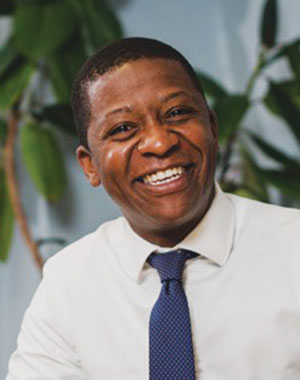 Ruli Diseko cast aside a comfortable senior corporate existence at Lonmin to start a new company supplying nickel sulphate to the battery market. On paper it sounds like an easy business to start. Take nickel by-product from the base metals refinery at the former Lonmin assets now owned by Sibanye-Stillwater, purify the metal to battery quality, and sell it into a burgeoning market.
Of course, it was not that simple for the CEO and founder of Thakadu Group, the parent of Thakadu Battery Minerals. Diseko had to raise R257m towards building the new plant on-site at the base metals refinery where security is extraordinarily tight. He collected a group of chemical engineers to design the patented plant, getting them to buy into his vision, not an easy task for someone in his mid-30s.
The Thakadu plant will produce 25,000 tons of nickel sulphate a year, just shy of its 31,200 tons of annual capacity. If and when Sibanye fills the base metals refinery, enough nickel will come out to fill the Thakadu plant. Consider that Norilsk Nickel estimates that nickel use in batteries reached 134,000 tons in 2018 – 42% worth of growth – Thakadu is going to be a sizeable player in a rapidly growing market at just the right time. Its plant comes into production this year.
"THE ENTREPRENEURIAL JOURNEY IS A PROCESS OF DISCOVERY. THERE'S NO HIDING FROM WHAT YOU FIND OUT ABOUT YOURSELF. IT'S VERY LONELY."
LIFE OF RULI
Born in Soweto and educated at Sacred Heart in Johannesburg, Diseko studied a BCom at the University of Cape Town and an MBA at the same institution. He worked for the Department of Trade and Industry as an economic analyst. He worked in various senior positions at Lonmin.