Anglo American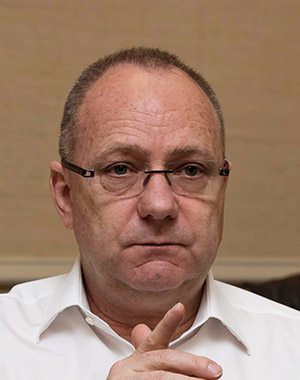 The first five years of Mark Cutifani's tenure as CEO of Anglo American has been to reshape the company into a leaner organisation and reduce more than $13bn in debt. With that work behind him, Anglo has now embarked on the $5.3bn Quellaveco copper project in Peru. This is Anglo's first high-profile capital project since the dismal foray in Minas Rio, an iron ore project, the cost of which contributed to a grievous downturn in Anglo's fortunes. A successfully developed Quellaveco would certainly add to the Cutifani legacy. Another notable achievement is the re-tooling of Anglo's technical skills base which includes fellow countrymen Tony O'Neill and CFO Stephan Pearce who, incidentally, looks and sounds very much like a CEO-in waiting. The project is already off to a good start after Anglo agreed to sell 21.9% stake in the project to Mitsubishi in return for the Japanese funding the first $600m of the project. The noise hasn't been completely taken out of Anglo's business case, however. Anglo's South African assets are a regular source of speculation; essentially, whether Cutifani will start to reduce exposure to the country. He has in some respects. Out went the thermal coal mines last year while new spend is heavily in favour of its non-South African assets. Cutifani has suggested, however, that if South African president Cyril Ramaphosa can improve the country's regulatory environment, Anglo could double its capital spend in South Africa. Cutifani thinks the manner of land reform is South Africa's key risk in 2019.
"Quellaveco is the best project I've seen in my 42-year career."
LIFE OF MARK
Mark Cutifani has grown as a CEO, working around the world in senior positions, most recently at AngloGold Ashanti where he grew quickly to be a leading voice for South Africa's mining industry. He has worked at Rio Tinto, Normandy Mining, Sons of Gwalia and Inco. It all started in humble surrounds, however. Cutifani financed his own studies at the University of Wollongong working at a coal mine.