CEO: Anglo American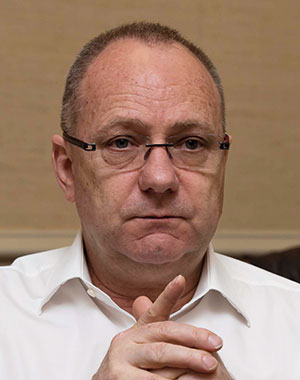 Mark Cutifani has steered a remarkable course at Anglo American, taking it from market has-been to a company that can again claim to have the world's best projects in its ranks. Few would have predicted that success when Cutifani started at Anglo in 2013. Anglo was then struggling with debt of $13bn, technically impoverished, strategically directionless and, in his own words, vulnerable to takeover. We were going to say that his legacy and swansong is the $5bn Quellavaco copper project. However, the surprise £386m offer in January for a large fertiliser minerals project in the UK, suggests matters as weighty as asset mix continue to occupy Cutifani's thoughts. So maybe let's ditch the notion Quellaveco is akin to applying the finishing touches to a brilliant career.
Alive to the sensitivities of communities and non-governmental organisations, as well as the growing backlash against mining, Cutifani is overseeing a far more societally relevant style of mining. It's little wonder that his name came up as a replacement for Andrew MacKenzie when the former BHP CEO announced plans to step down last year. There's still much to do at Anglo, including improving the working relationship with authorities in South Africa where Anglo draws half its profits.
Along with that is managing a power crisis in the country, particularly as its 80%-owned De Beers goes underground at Venetia and Anglo American Platinum tries to develop a local hydrogen fuel cell model that depends on electricity. And whilst asset mix remains a fluid part of the discussion at Anglo, we think "the South African question" will remain as relevant to a discussion about Cutifani's work at Anglo as ever, notwithstanding the contribution of the country's assets to the overall group.
"WE ARE WORKING ON RENEWABLES. WE HAVE GOT TO BE PARTICIPANTS IN AN INTEGRATED STRATEGY RIGHT UP TO OUR EARLOBES."
LIFE OF MARK
The career has been a one-way trajectory, but the big break for Cutifani was AngloGold Ashanti where he was appointed CEO in 2007, a position he held until 2013 which is when Anglo extended its pin-striped arm. Prior to that, Cutifani worked at Rio Tinto, Normandy Mining, Sons of Gwalia and Inco. It all started in humble surrounds, however. Cutifani financed his own studies at the University of Wollongong working at an underground coal mine.