CEO: Minergy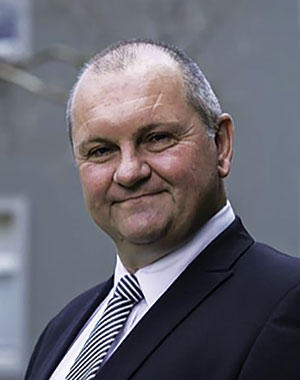 Minergy moved at breakneck speed as it transformed from coal exploration to production last year, but a speed bump in the form of unfavourable market conditions has disturbed its progress, albeit temporarily. Du Plessis' focus is now on stabilising the operations and producing consistent qualities.
So far, the boldness of Minergy's execution has been astonishing. That Botswana has substantial coal resources has been known for decades, but the quality of the coal, and its distance from major markets, was a deterrent to developing a mine. André Bojé, former CEO of Wescoal, and Morné his successor, who worked with him at Wescoal, proved everyone wrong. The Masama coal mine will be producing about 100,000 tons of saleable coal a month by early 2020, targeting the southern African market which has grown at a compound rate of 17% a year since 2016. Minergy has secured an agreement with a South African cement producer, which will take about 10% of production, and will be looking for supply agreements with other industrial customers in the region before it considers the additional investment needed to become an exporter.
Minergy's management has successfully raised the required funds from local investors: 21 million pula from shareholders and R110m in debt. Its biggest shareholders are African Alliance and Allan Gray, both of whom are investing on behalf of the Botswana Public Officers Pension Fund. By end-2019, Minergy had still not finalised a long-mooted London AIM listing owing to market conditions and Brexit uncertainty. If achieved, however, the listing will help Du Plessis & Co reduce company debt and fund exploration.
"WE WILL REALLY BE BUILDING COAL EXPERTISE WITHIN BOTSWANA."
LIFE OF MORNÉ
Du Plessis joined Minergy in 2017 as CFO and assumed the role of CEO in August 2019. He was previously CFO at Genet SA (a contract miner and beneficiator), as well as at junior coal miners Umcebo and Wescoal. He has experience in coal mining and trading, both in southern Africa and in international markets. An issue that is close to his heart is the importance of Minergy training and retaining skills in Botswana. He holds a CA and an MBA from Heriot Watt University in Edinburgh.