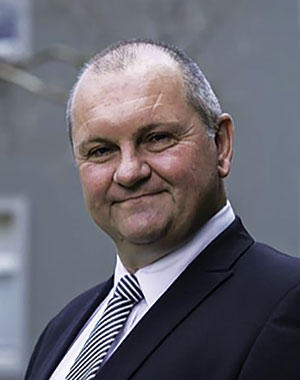 Morné

Du Plessis
CEO: Minergy
"That partnership with financial institutions linked to the Botswana government saved our bacon."
IF you want to be in the mining business, you have to be an optimist. That applies twice as much these days if your chosen sector happens to be coal. Morné du Plessis qualifies as a world-class optimist as he continues the struggle to get Minergy's Masama mine in Botswana up to its nameplate production capacity and then expand on to the world stage through a listing in London and grabbing more business in South Africa. Advances have been made, however. In January, Du Plessis said production in excess of 105,000 tons a month had been achieved. That's still below the 120,000t nameplate capacity, but it's a step in the right direction.
Du Plessis has survived so far through having very understanding backers in the form of the Botswana government and financial institutions linked to it, which provided funding during the Covid-19 crunch, when "all traditional avenues were closed". The reason for that is the Botswana government's strategic imperative to diversify the country's economy away from diamonds. Junior coal mines in South Africa are worse off because they do not have that level of support from the South African government. Commercially, Du Plessis has made the most out of the Masama mine's logistical advantage over South African coal mines operating around Middelburg, which is that it is 200km closer to key customers producing lime and cement in North West Province.
Next up is to broaden the South African business, and Minergy is shortlisted to supply Eskom's Tutuka power station as well as a proposed 300MW power station in Botswana Key to supplying Eskom - and eventually getting into the export market through Richards Bay - is construction of the rail link from Mmamabula in Botswana to Lephalale in South Africa, where it joins the main export rail line. Du Plessis reckons that will be in place by 2024.
LIFE OF MORNÉ
Du Plessis is an accountant by training, with a CA and MBA from Heriot-Watt University in Edinburgh. He made his way up through the ranks of the coal business through the financial route as the CFO of several mining groups. These included coal trader MacPhail, contract mining and beneficiation service provider Genet SA, junior coal miner Umcebo Mining, and JSE-listed junior miner Wescoal. He was appointed to the board of Minergy in January 2017 as its CFO and took over as CEO in August 2019 after former CEO Andre Bojé stepped down. Du Plessis is a South African citizen resident in Botswana.
More Rainmakers & Potstirrers