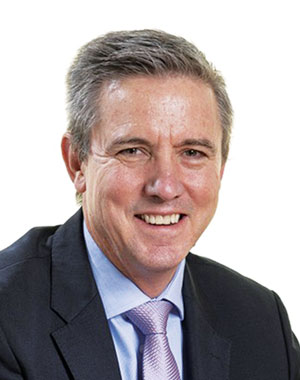 Richard

Duffy
CEO: Petra Diamonds
"We enter FY2022 with some momentum from a considerably strengthened balance sheet, ongoing optimisation of our asset base and a positive outlook for the diamond market."
THE Covid-19 pandemic has been unkind to the diamond industry but it is regaining some of its lost glitter. In the first six months of its 2022 financial year, Duffy's Petra posted a 46% increase in revenue to $264.7m, largely driven by the sale of exceptional stones - blue and white diamonds from its flagship Cullinan mine - continuing a trend of market recovery established in the previous year. The exceptional stones included a 39.34-carat blue diamond, recovered in April 2021, which fetched $40.18m. Such gems have helped to define the company, which has operations in South Africa and one in Tanzania.
Duffy in 2021 completed a capital restructuring that helped bring the company back from the brink of threatened insolvency. "We now have a more stable capital structure, considerably reduced debt obligations and greater liquidity," Duffy said when the company unveiled its full-year results in September 2021. The group also launched re-engineering projects at its Finsch and Koffiefontein operations, aimed at boosting efficiencies and margins. On the labour front, Petra signed a three-wage agreement in September 2021 with South Africa's National Union of Mineworkers.
In December, Petra finally signed an agreement with the Tanzanian government to reopen the country's Williamson diamond mine. The deal contains an ownership restructuring that will reduce Petra's indirect shareholding in the mine from 75% to 63%, with the government's stake rising to 37%. It then announced the sale of 50% less one share of its remaining stake in Williamson Diamonds Ltd - the company that controls the Williamson Mine – to Tanzanian mining services contractor Caspian. The transaction sees Petra retain exposure to the mine but lessens its risk.
LIFE OF RICHARD
Duffy has a BCom degree from the University of the Witwatersrand and an MBA from Henley Management College, UK. His three decades of mining experience have been mostly with the Anglo group and then AngloGold Ashanti, where he held various roles including that of CFO. He joined Petra in April 2019.
More Rainmakers & Potstirrers