CEO: Petra Diamonds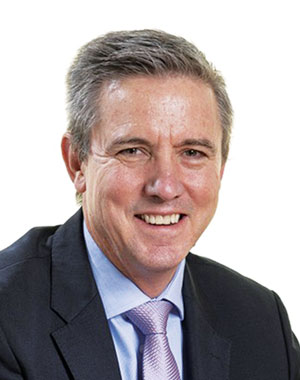 Richard Duffy clearly has broad shoulders judging by the management restructure in November through which he took direct control of running the group's diamond mines, dispensing with the firm's COO. That's a brave move given Duffy's previous experience is gold and finance. The restructure was also unexpected judging by comments made when Duffy was appointed last year. Petra said at that time its COO Luctor Roode, CFO Jacques Breytenbach "... and the rest of the team have expressed their commitment to supporting Richard as he takes up his role at Petra".
Former CEO, Johan Dippenaar, also told Miningmx that Duffy would be supported by a strong COO and CFO both of whom were "seasoned diamond miners and marketers". In any event, Duffy's job is a difficult one. To quote experienced diamond mining entrepreneur, John Teeling: "Diamonds are forever but diamond mines are not". All of Petra's operating mines – Finsch, Cullinan, Koffiefontein, and Williamson – were bought from De Beers when that group decided to limit its operations to "world class" mines largely based in Botswana and Venetia in South Africa. The mines sold to Petra are old and – while De Beers left plenty on the table from which Petra has benefited until now – they have their problems.
Duffy is pinning his future on Project 2022 which has targeted delivery of $150m to $200m in cumulative free cash flow over three years. "Potential operational cost saving and throughput enhancement opportunities" will be implemented at Finsch and Cullinan. Looming large, however, is the poor state of the global diamond market and Petra's high indebtedness.
"I AM NOT AFRAID OF THE CHALLENGE. THERE IS A GOOD TEAM IN PLACE. IT'S BEEN MADE TOUGHER BY THE MARKET BUT IT WILL, IN TIME, RECOVER."
LIFE OF RICHARD
Duffy holds a BCom from the University of the Witwatersrand and an MBA from Henley Management College in the UK. He has 27 years of experience in global mining, most of it with AngloGold Ashanti where he was appointed executive vice president for the Africa region in 2008. Duffy was appointed CFO for the gold group in 2013. He left in 2015 to become a co-founder and director of Africa Energy Management Platform which was a private energy company targeting industrial and mining clients in sub-Saharan Africa.