CEO: Khoemacau Copper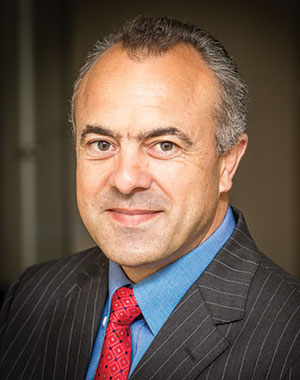 Johan Ferreira is at the sharp end of plans to put the Kalahari copperbelt on the map. Extending south-westward from Botswana's Maun to the Namibia border, the region is host to a number of developers, but perhaps few more progressed than Khoemacau Copper. The company, ultimately owned by US investment group, Cupric Canyon Capital, has secured $650m in funds, including $70m from Canadians Resource Capital Group, and has now embarked on underground development of the Khoemacau mine.
For Ferreira, 2020 represents a year of delivery. Stoping is scheduled to start by year-end, whilst the refurbishment of a nearby concentrator is under way in parallel development. This is the so-called 20-year "starter project" in which production will total 62,000 tons of copper and two million ounces of silver a year at full pelt.
But Ferreira and gang have greater ambitions for 100,000 tons/year, an outcome that would need an entirely new concentrator, so it's a case of first things first. For Botswana, the project is a huge boon given the government's intention to steer its economy away from its dependence on diamond revenue. Botswana hasn't invested in the project, as per policy, but the country has a stable mining regime and predictable politics, although there have been some year-end rumblings regarding the re-election of President Mokgweetsi Masisi and his Democratic Party.
"OUR ABILITY TO RAISE THIS QUANTUM OF FUNDING SHOWS THE EVOLUTION OF THE KALAHARI BELT."
LIFE OF JOHAN
Ferreira is a mining engineer who started working life as a learner official at Anglo American. He stayed with the group until its spin-off of AngloGold where he was production manager and GM until spending the last 2.8 years of his 17 there as senior VP of the South African operations. From AngloGold, Ferreira left for Newmont Mining's Ghana base before becoming MD of Khoemacau Copper in 2017. For relaxation, he takes to his Harley Davison as the late, great Mike Salomon, the BHP executive, was wont to do.