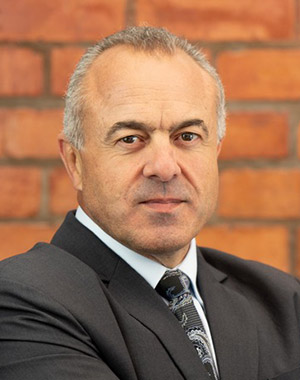 Johan

Ferreira
CEO: Khoemacau Copper
We are on track to commission and deliver first concentrate towards the middle of 2021 and will ramp up to steady state within six months.
2021 is a make-or-break year for Johan Ferreira and the Khoemacau Copper mine which he is developing on behalf of its 100% owner, the US-based private equity firm, Cupric Canyon Capital. Thankfully, construction activities on the mining project, funded from finance raised in 2019 of $650m, have not been significantly disrupted by Covid-19.
The Botswana government derives a fifth of GDP from mining which it deemed an essential service throughout the country's national lockdown last year. The Botswana government is also hoping for a 14% plus rebound post-pandemic in 2021 from the sector. Hence the importance of Khoemacau which is the country's most advanced major copper project in the emerging Kalahari Copperbelt, a geological area that runs north east to south west in a band across northern Botswana. There's a lot riding on the successful commissioning process.
Name plate capacity of Khoemacau is about 60,000 tons of metal a year, but there's potential to nearly double that output if Cupric Canyon sees its way to financing new refining facilities required for the expansion. There's no reason why it shouldn't eventually happen: the red metal has been tipped to sustain its recent price boost for the next decade given the abundance of its application in the electrification of the automotive industry as well as an increase in demand for renewable energy.
LIFE OF JOHAN
Ferreira is a mining engineer who started working life as a learner official at Anglo American. He stayed with the group until its spin-off of AngloGold where he was production manager and GM until spending the last 2.8 years of his 17 there as senior VP of the South African operations. From AngloGold, Ferreira left for Newmont Mining's Ghana base before becoming MD of Khoemacau Copper in 2017. For relaxation, he takes to his Harley Davison as the late, great Mike Salomon, the BHP executive, was wont to do.
MAKING NEWS
---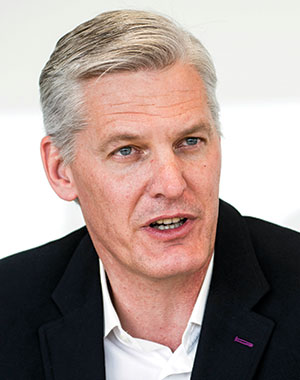 Andre

De Ruyter

CEO: Eskom

Eskom's group CEO remains in employ a year after appointment, and that's an achievement! De Ruyter's predecessors were either carried out on their shields or ejected ...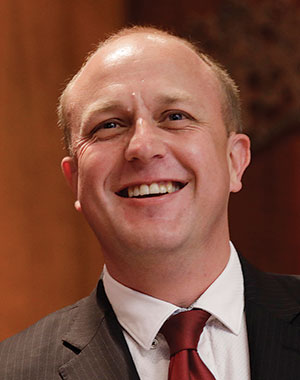 Anthony

Viljoen

CEO: AfriTin Mining

Anthony Viljoen's AfriTin is at the stage now where peace and quiet, and a complete lack of incident, is all it needs. The first 'pilot plant' stage of ...
More Rainmakers & Potstirrers