CEO: Sasol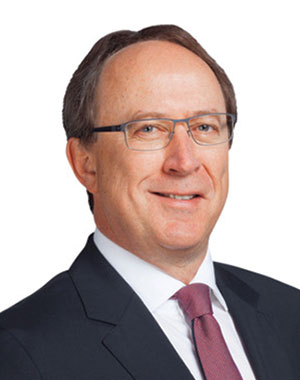 With Fleetwood's stated focus on growing Sasol's gas exposure in South Africa and reducing group carbon emissions by 10% over the next ten years from the 2017 baseline, the group's coal mining division is clearly moving into a dead end. In September, Bloomberg News reported the first steps were being taken to sell Sasol Coal as part of a wider scheme to dispose of $2bn of assets globally. Sasol sent a hasty e-mail to employees saying no decision had been taken. But that doesn't mean it hasn't been contemplated.
Coal to liquids (CTL) production, based on the Fischer-Tropsch process, has been the core of the Sasol fuels and chemicals business for decades. The group is the only domestic source of liquid fuels in South Africa, producing 60 million barrels a year from the Secunda CTL plant. In 2018 Sasol completed a R14bn investment programme into its six coal mines that ensures they will supply Secunda until 2050, but management said there were no more plans to build CTL plants in future. Reducing its reliance on coal will put Sasol in a better position as far as South Africa's carbon tax and global climate change activist investors are concerned. Out of Sasol's 66Mt of GHG emissions in 2015-16, over 57Mt were emitted by Secunda and Sasol Mining. It would also appease local environmental activists: CTL at Secunda and coal-generated electricity at Sasolburg ensure the group's air emissions are consistently above legislated levels.
But disposing of the mines raises some strategic risks. It would have to be accompanied by a long-term coal supply agreement with the purchaser and, while Sasol said it would not sell assets below value, the recent sales of massive coal mines by South32 and Anglo American may have saturated the market for the time being.
"MY VISION FOR GROWTH IN SOUTH AFRICA IS THROUGH A GAS OPTION."
LIFE OF FLEETWOOD
Fleetwood, who turns 59 this year, originally wanted to be a doctor. But after securing a Sasol bursary, he graduated with a bachelors' degree in mechanical engineering from the University of Pretoria and went to work for the group. He has now spent his entire career at Sasol, picking up skills in operations, technical research and capital project management. He was executive vice president of Sasol's chemicals business, based in Hamburg, Germany, for six years from 2013, where he succeeded André de Ruyter, the recently-named CEO of Eskom. Sasol described him at the time as being "recognised throughout Sasol as a strategic thinker with a truly global mindset". He became CEO of Sasol in October last year, after joint CEOs Bongani Nqwababa and Stephen Cornell vacated office in the wake of the escalating costs and delays on the Lake Charles Chemicals Project.