Chairman: Makole Group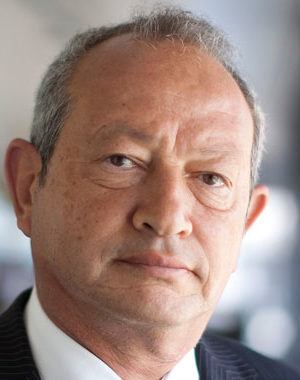 Ndavhe Mareda made headlines this year when Black Royalty Minerals, a subsidiary of his Makole Group, lodged a successful R300m bid for the Mpumalanga province coal mine, Koornfontein. Unfortunately, the award has been contested in court by rival, Lurco Group, which had submitted a R500m offer for Koornfontein, only to fall foul of business rescue conditions.
Legal wrangle and intrigue have muddied the waters for Koornfontein for years since it passed into business rescue after passing through the hands of Glencore and then Tegeta Exploration and Resources, the Gupta family company. It's a pity: Koornfontein has a 1.5Mt a year coal export entitlement contract through Richards Bay Coal Terminal and ought to be operating. Still, Mareda is hardly wet behind the ears. He has managed to get one coal mine up and running from scratch, which is no easy matter. After four years progressing from exploration to first production, the R150m Chilwavhusiku colliery near Bronkhorstspruit started production in 2018.
While other aspirant coal miners have been frustrated by the unwillingness of the banks and investors to fund new ventures, Makole was able to use its group balance sheet, built up through its infrastructural interests, to raise funds for development. Chilwavhusiku, which has a ten-year life, supplies coal to South32 and to Eskom directly, as well as to other inland customers. Mareda says Black Royalty has "substantial growth plans" and is looking at assets in coal and other minerals in South Africa.
"THE BIGGEST ISSUE WE HAVE IN THIS COUNTRY FOR START-UP BUSINESSES IS FUNDING."
LIFE OF NDAVHE
He was born in Venda, the son of a taxi owner. As a student, he distributed leaflets at a traffic light. But with longer-term goals in mind he studied a BCom at the University of SA and worked for blue-chip conglomerates such as Sasol and Mercedes-Benz before starting on his own. He launched Makole Property Development and Makole Infrastructure in 2002 on the back of a small renovation contract which expanded into full-scale construction. Makole Property has since participated in some major developments including Blue Valley Golf Estate. The next step, to diversify the group, was a venture into mining through Black Royalty Minerals. Mareda takes pride in the fact that of the 350 people that BRM employs at Chilwavhusiku, 90% are from the local Bronkhorstspruit area. Apart from his other interests, Mareda is also a partner in a boutique wine farm in Franschhoek called Paserene.