CEO: Lurco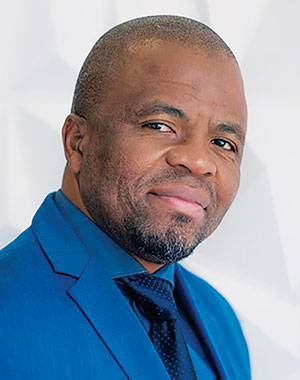 Everyone, Ellington Nxumalo insisted, was delighted with Lurco's successful bid for Koornfontein coal mine. All, that is, except the business rescue practitioners when the money failed to turn up in time. Lurco, which had offered R500m for Koornfontein, was pipped at the post by Black Royalty Minerals, which had offered R300m. The problem was that Lurco, which was tapping into some offshore funding, did not produce the full amount in a South African bank account within the specified deadline. It's a huge disappointment for Nxumalo, who said Lurco had been eyeing Koornfontein for almost two years and had employed partners to advise it on ways to bring it back to full production. So Lurco has applied for an interdict to prevent the sale to Black Royalty, on the basis that this condition to the offer was only imposed at the eleventh hour. The business rescue practitioners must be tearing their hair out. Since the Gupta-owned companies including Tegeta Exploration & Resources, Koornfontein and Optimum were put into business rescue in early 2018, there's been a flood of litigation which has held up a satisfactory sale of the assets.
Lurco is also part of a consortium headed by state-owned African Exploration Mining and Finance Corporation that offered to provide R1bn in post-commencement funding for Optimum Coal mine, also in business rescue. These deals are all indicative of Lurco's ambitions to become a fully-fledged coal miner. Until recently, the company's main activity has been coal trading. In 2018, Lurco went into a 50:50 JV partnership with Botswana-listed Shumba Energy to develop Shumba's Sechaba thermal coal project in the Morupule coalfield in Botswana.
"OUR PLAN ANTICIPATES THAT THE MINE WILL BE PRODUCING WITHIN SIX MONTHS OF COMMENCEMENT OF OPERATIONS."
LIFE OF ELLINGTON
With Aubrey Chauke, Nxumalo founded Lurco, a coal and chrome beneficiation and trading company. For the past eight years Lurco has been selling coal to Eskom as well as global customers, using various South African ports. Nxumalo was commercial director of Unyazi Coal Holdings for almost 15 years and was CEO of Ahazwino Projects, where he focused on funding. He attended St Endas Secondary School in Joubert Park, Johannesburg.