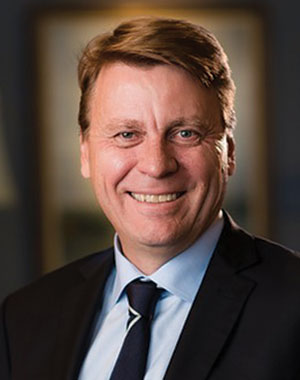 Tom

Palmer
President and CEO: Newmont
Ahafo North is the best unmined gold deposit in West Africa.
Tom Palmer is likely to make gold production expansion the stand out feature of his second year as CEO of US firm, Newmont Corporation. This was after issuing a December forecast of as much as seven million ounces in gold production annually by about 2025. A significant portion of the new gold will come from the firm's Ahafo mine in Ghana. At projected production of 915,000 oz in 2021, Ahafo and another Ghana mine, Akyem, will comprise 14% of Newmont's total gold output this year, and have the second lowest all-in sustaining costs (AISC) of the firm's five regions, including the Nevada Gold Mines joint venture with Barrick Gold.
By mid-2021, however, Palmer expects a positive investment decision on Ahafo North which will add 300,000 oz of additional production for an estimated capital cost of between $700m to $800m by 2025. The projected AISC of Ahafo North - which comprises four open pits and a standalone mill located about 30 kilometres from Newmont's operating Ahafo South mine - will be an impressive $600 to $700/oz. Consequently, Palmer describes Ahafo North as "the best unmined gold deposit in West Africa". There's also potential to expand its 13-year life of mine currently based on 3.5 million oz in reserves and more than a million more in indicated and inferred gold.
Ahafo and Akyem are also part of a group-wide study into the potential $500m installation of wind and solar power facilities as Newmont chases down a 30% reduction in carbon emissions by 2030 and for net zero emissions twenty years later. 2020 production from Newmont's two African mines has been put at 850,000 oz. The year-on-year increase in 2021 will be owing to increased tons from Ahafo's Subika underground and higher grade at Akyem.
LIFE OF TOM
He's an engineer by profession holding a Bachelor of Engineering degree and a Master of Engineering Science degree from Monash University in Melbourne, Australia. Before joining Newmont, he spent 20 years with Rio Tinto where he became COO at the group's Pilbara iron ore mines in western Australia. Prior to that, Palmer held a number of positions with Rio Tinto including GM technology for the bauxite and alumina business; GM operations at the Hail Creek coal mine; and GM asset management Palabora Copper in South Africa. He served in various senior vice president positions after joining Newmont before being appointed COO in May 2016.
MAKING NEWS
---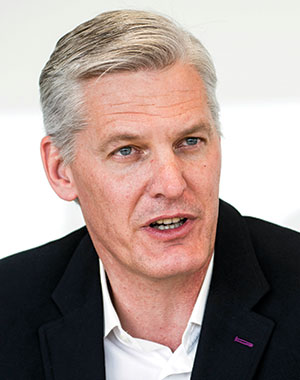 Andre

De Ruyter

CEO: Eskom

Eskom's group CEO remains in employ a year after appointment, and that's an achievement! De Ruyter's predecessors were either carried out on their shields or ejected ...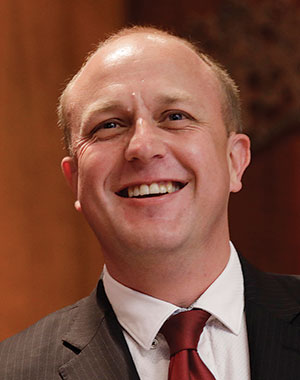 Anthony

Viljoen

CEO: AfriTin Mining

Anthony Viljoen's AfriTin is at the stage now where peace and quiet, and a complete lack of incident, is all it needs. The first 'pilot plant' stage of ...
More Rainmakers & Potstirrers