MD & CEO: Sandfire Resources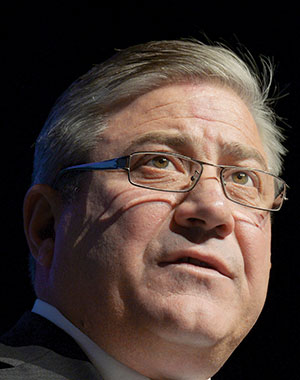 Having had an earlier, lower value pitch for MOD Resources rejected in January last year, Sandfire Resources CEO, Karl Simich returned with the winning A$167m takeover offer that couldn't be refused. So, in very simple terms, did Simich and Sandfire become a major property holder in Botswana's emerging copper belt via MOD's T3 copper/silver project. Simich expects his firm to make a project decision on T3 by the middle of this year which one expects to be positive. Copper is one of those metals deemed crucial to global decarbonisation so strategically, more copper makes sense.
As for T3, MOD in March 2019 published a feasibility study for a A$182m venture producing 70,000 to 72,000 tons of copper a year and some 1.1 million ounces of silver to boot. Sandfire will no doubt do its own numbers, but T3 looks a promising bet: pre-tax earnings of $1.1bn over an eleven-year life-of-mine was calculated by MOD for the project. Julian Hanna, CEO of MOD Resources, has also joined the Sandfire team as director for growth and external affairs EMEA so some logical management continuity has been provided. Simich, who already produces copper from Sandfire's DeGrussa mine in western Australia, expects T3 will be funded out of cash flow. Sandfire produced a A$106m net profit in its 2019 financial year.
In addition to T3, Sandfire has also earned into important exploration properties in Botswana. A long-established progressive mining district, Botswana is exactly the kind of place from which the world's future copper stores will be sourced given that the easy-to-mine metal has either been long explioted or is the subject of lower grade brownfields expansions by the majors.
"THE T3 PROJECT TICKS ALL OF OUR BOXES AND IMPORTANTLY CAN BE FUNDED OUT OF CASH FLOW."
LIFE OF KARL
Simich has a long-standing affair with African mining having been MD of Namakwa Diamond Company and the first executive director at Kimberley Diamond Company. He's been with Sandfire for over a decade however infamously battling with former Sandfire colleague, the ex-South African Miles Kennedy. Simich is a fellow of the Institute of Chartered Accountants with postgraduate studies in business and finance. He has been more than 30 years in the mining business.