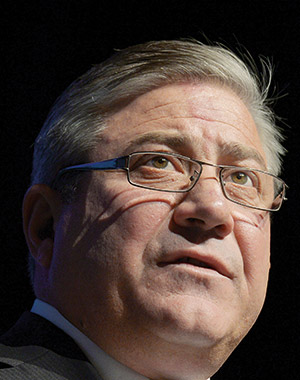 Karl

Simich
CEO & MD: Sandfire Resources
This is, in effect, the dawn of a new global copper province.
Shareholders in Simich's Sandfire Resources were kept waiting but eventually, in December, the company gave approval to its T3 copper project in Botswana. According to Simich, the $259m project, now referred to as 'Motheo', confirms the existence of the so-called Kalahari Copperbelt - an area which runs north-east to south-west in a band across northern Botswana - as the world's newest growth province for copper. The definitive feasibility study, delayed about six months owing to Covid-19, sets out a proposed 30,000 ton a year copper mine over 12.5 years in its initial phase with the option to expand the A4/T1 resource which is situated about eight kilometres away. Motheo will also see some 1.2 million ounces of silver production annually.
The expansion potential makes Sandfire Resources' A$167m bid for T3's first backer, MOD Resources, in 2019 all the more worth the trouble. The feasibility forecasts life of mine revenue of $2.45bn and EBITDA of $987m, providing payback in about 3.8 years. Many-a project has failed to live up to its feasibility promises, but apart from Sandfire's track record having developed the Degrussa mine in Western Australia, it's worth noting that its copper price assumption of $3.16 per pound is well below the $4.50/lb by 2027 estimated by Jefferies analysts in November.
There's a lot of excitement about the copper price currently. Goldman Sachs was the latest bank to upgrade its view on the red metal given its application to renewable energy. With over 26,000 square kilometres of real estate in Botswana, as well as Namibia, and a supportive market, Simich has got a lot of potential with which to work.
LIFE OF KARL
Simich has a long-standing affair with African mining having been MD of Namakwa Diamond Company and the first executive director at Kimberley Diamond Company. He's been with Sandfire for over a decade however infamously battling with former Sandfire colleague, the ex-South African Miles Kennedy. Simich is a fellow of the Institute of Chartered Accountants with postgraduate studies in business and finance. He has been more than 30 years in the mining business.
MAKING NEWS
---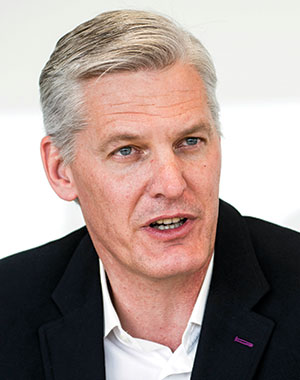 Andre

De Ruyter

CEO: Eskom

Eskom's group CEO remains in employ a year after appointment, and that's an achievement! De Ruyter's predecessors were either carried out on their shields or ejected ...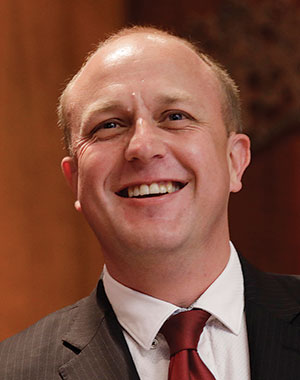 Anthony

Viljoen

CEO: AfriTin Mining

Anthony Viljoen's AfriTin is at the stage now where peace and quiet, and a complete lack of incident, is all it needs. The first 'pilot plant' stage of ...
More Rainmakers & Potstirrers