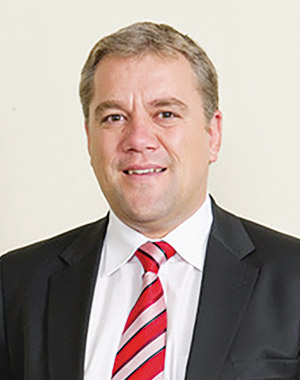 Maritz

Smith
CEO: Alphamin Resources
During this challenging time, it is important the company continues producing and selling tin concentrates for the benefit of all stakeholders.
A surprise slump in the price of tin last year didn't do Maritz Smith and his Alphamin Resources any favours. Having built the Bisie mine in the remote, hostile environment of North Kivu in the Democratic Republic of Congo, what was needed was smooth ramp-up to the nameplate 9,600 tons of tin concentrate annually and absolutely no hiccoughs.
We've already mentioned the decline in the tin price - down to $13,000/t last year, some $4,000/t lower than the Bisie assumption in its technical report - but a bridge collapse in 2019, uneven recoveries and lower production saw Maritz & Co conducting some deep vein surgery on Alphamin's balance sheet. There was some feverish rescheduling of bank payments, but ultimately Alphamin was forced to issue $35m in shares, cutting debt a third and taking its stake in the underlying Bisie asset to 84% from 80%. The tide may well have turned.
At the time of writing, the tin price was on $21,000/t and there's optimism a plan to drill out its Mpama South deposit, about a kilometre from the main Bisie recovery plan, and spend about $4.6m on a fine tin recovery plant, will this year get the firm to the all-important annualised production of 13,000 tons. If that happens and the tin price recovery is sustained, Alphamin could boast better EBITDA to cash conversion rates than in 2020 where it started with $5.9m and ended the third quarter at $9.7m. Heavy rains towards year-end held up fourth quarter deliveries, but rays of optimism appear to be bearing down on the tin market.
LIFE OF MARITZ
Smith is a chartered accountant holding a B.Com Hons. degree. After gaining his professional qualifications, he entered the mining sector as a financial controller for Metorex. Smith then became a member of the Metorex executive committee and was appointed CFO before resigning to become COO at Pangea - mining entrepreneur Rob Still's operating company. He was appointed CEO at Pangea before taking up his latest position with Alphamin.
MAKING NEWS
---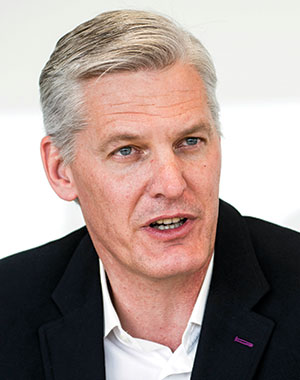 Andre

De Ruyter

CEO: Eskom

Eskom's group CEO remains in employ a year after appointment, and that's an achievement! De Ruyter's predecessors were either carried out on their shields or ejected ...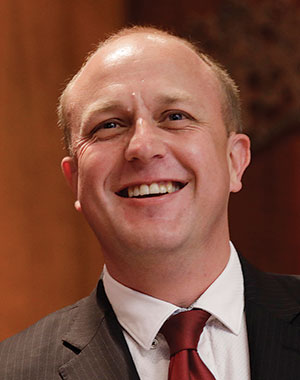 Anthony

Viljoen

CEO: AfriTin Mining

Anthony Viljoen's AfriTin is at the stage now where peace and quiet, and a complete lack of incident, is all it needs. The first 'pilot plant' stage of ...
More Rainmakers & Potstirrers