CEO: Afrimat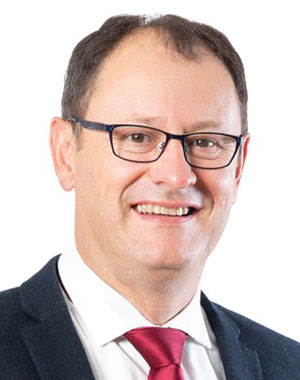 The decision by Afrimat's laconic, shrewd CEO to abandon the company's R2.1bn bid for Universal Coal after an intensive due diligence does not look good for Universal, especially as another suitor, MC Mining, walked away from the company at the eleventh hour back in 2016. After looking at the structure of the business, future cash flows and operational issues "... we felt the return on investment was not as initially anticipated," said Van Heerden. Afrimat's initial bid in April topped an offer by a consortium led by Ata Resources.
It would have been a very substantial acquisition for Afrimat, entailing a rights issue and debt, so Universal's long-term cash flows were crucial. Of course there's a "Plan B". Even as it made the bid, Afrimat said it had other options in commodities and coal, in the event that the Universal Coal deal did not materialise. Well-considered transactions are part of Afrimat's growth strategy. Although it is primarily seen as a construction company, Afrimat has extensive experience in mining aggregates and industrial materials from open pits.
A few years ago, Van Heerden and his team decided to take their operational and marketing skills in these sectors into other, related areas of growth. The company started its move into bulk commodities with the highly successful purchase and turnaround of the Demaneng iron ore and manganese mine in the Northern Cape. Van Heerden fast-tracked production and logistics solutions at Demaneng in order to take advantage of the surge in iron ore prices that followed Vale's production disruptions following the 2015 Brazilian dam disaster. Now he believes coal is a good place to be, based on South Africa's reliance on coal-fired electricity for several decades and Eskom's need for long-term supplies, in large quantities.
"WE ACTUALLY WALK AWAY FROM 95% OF THE TRANSACTIONS THAT WE TARGET."
LIFE OF ANDRIES
He headed Lancaster Group and Prima Quarries when they merged to form and list Afrimat Group on the JSE in 2006. He previously managed other mining and quarrying businesses. In the last few years of sluggish economic growth in South Africa, when other CEOs have sat tight, Van Heerden has demonstrated his confidence in the future by making a series of acquisitions. He led Afrimat's acquisition of Infrasors in 2013, which moved the group beyond quarrying into industrial minerals mining. Other successful recent acquisitions have been Cape Lime, Bethlehem quarry and Demaneng. Iron ore added dollar-denominated income. Patrice Motsepe's African Rainbow Capital bought an 18.36% stake in Afrimat in 2017. Van Heerden holds a bachelors' degree in mechanical engineering and an MBA, as well as a government certificate of competence. In 2017 he won the master's category of the Ernst & Young world entrepreneur of the year for the southern African region.