CEO: Golden Star Resources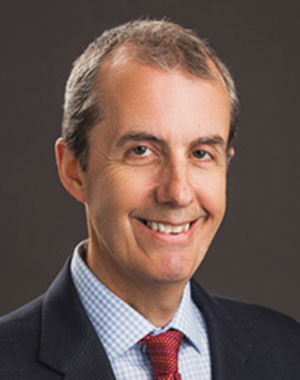 Activity at Golden Star Resources has been modest since Andrew Wray took the reins in May last year. As the anointed of gold bull and Golden Star shareholder, Naguib Sawiris, however, one suspects Wray won't be keeping it quiet for long. Sawiris loves a gold deal and has previously said Golden Star's future lies in capitalising on the consolidation in the African junior gold mining sector.
There have been hints Wray is preparing for action: in October the firm switched its corporate office to London from Toronto. Whilst the move is consistent with the time zone of Golden Star's Prestea and Wassa gold mines which are located in Ghana, it also allowed for "plans to grow the business". The relocation also saw the departure of CFO, Andre van Niekerk, who was the latest to leave among a general refreshing of the executive deck. This included the appointment of an executive for growth and exploration.
In August, Wray initiated a gold forward sales programme and in October closed out a $60m senior debt facility with Macquarie with payments falling due from June. There's not been much to write home about regarding Wassa and Prestea following a restructuring completed in January last year at the latter, whilst the former reported a 23% increase in mineral reserves. The focus has been on asset optimisation, but for now it's a case of watching and waiting for Golden Star as M&A activity in the gold sector looks set for another busy old year.
"ONE SUSPECTS WRAY WON'T BE KEEPING IT QUIET FOR LONG."
LIFE OF ANDREW
Wray's appointment as CEO of Golden Star in 2019 was logical given that La Mancha, the investment firm of which he was CEO, became a 30% shareholder in late 2017. Wray was previously CFO of Acacia Resources, leaving the company just as its difficulties with the Tanzanian government steepened. Prior to joining the executive set, Wray was an investment banker with JP Morgan Cazenove. He spent a time at the bank's Kuwait office looking after its investment portfolio in Spain, Wray's fluency in Spanish no doubt helping. He studied Iberian languages at University College London before taking finance postgraduate studies, also in the city.