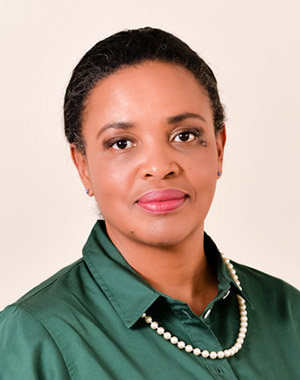 Portia

Derby
Group CEO: Transnet
"It takes time to make progress because we have to follow the required procedures. But we have now allocated 60% of our funding towards maintenance and dealing with backlogs on freight rail."
THE prospect of South African state-owned transport company Transnet privatising some of its assets has certain companies on red alert. Like gannets on a sardine run, one might say. First up in this privatisation tombola are the Durban and Ngqura container terminals. The bids so far, which are for 16 slots along the Gauteng to Durban route, are embroiled in complication as the initial contracts offered by Transnet are for two years, not long enough to justify the estimated R600m cost per bidder that will be incurred to buy the necessary train sets.
Another concern in this twisting and turning reinvention of Transnet is whether centralists in the South African government will 'repossess' any privatised assets once they see how profitable rail they can be? That's always a risk, unfortunately. But last year's R8.4bn loss means business as usual is not an option for Derby who – it is important to acknowledge – has been praised for bringing improved transparency to Transnet.
In the meantime, her struggles are compounded by exogenous factors such as theft, arson and cyber-attacks. Factor in other mishaps such as oil spills and derailments, as well as difficulty procuring spares, and you can see why Derby is shouldering enormous pressure. More recently, flooding from extraordinarily heavy rains resulted in the shutdown of the Durban Terminals business. Photographs of the event show containers floating serenely away.
Bulk mineral companies are reporting improved performances on the export lines which last year were so clogged that significant stockpiles were built up at the mine-gate which resulted in a multi-billion rand opportunity cost. Thungela Resources, a coal exporter, was given a shock, however, after Transnet said it planned to renegotiate a take-or-pay contract following operating changes. Whilst Thungela is likely to continue to have export access the situation could be repeated with other mineral exporters.
LIFE OF PORTIA
A former director general of Public Enterprises, the South African government department that is responsible for Transnet, Derby knew what she was in for when she took the job. She has also served at the National Investment and Trade Promotion Agency and at Trade and Investment South Africa, so she understands what investors expect. The company she founded, Ubu Investment Holdings, has advised elsewhere in Africa. Derby, who was born in Pietermaritzburg in 1972, holds an honours degree in economics from the University of KwaZulu-Natal and an MBA from Wits University.
More Rainmakers & Potstirrers