CEO: Transnet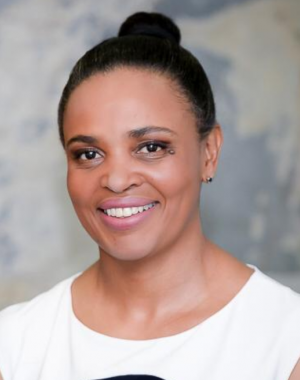 Transnet CEO, Portia Derby, faces a considerably easier task than some of her recently-appointed counterparts at other state-owned entities. At least this parastatal is solvent. Transnet made a R6bn profit in the year to March 2019, up from R4.9bn in 2018, and generated R35.2bn of cash from operations – not a bad performance in a limping economy. Obviously, it might have done a lot better if it wasn't riddled by the corrupt activities of previous management. The main problems raised by external auditors at its last year-end were procurement irregularities. Derby's predecessor, Siyabonga Gama, who succeeded Derby's ex-husband, Brian Molefe, as CEO, was fired in October 2018 because of breaches of his financial, procurement and fiduciary duties, in particular the awarding of a contract for locomotive purchases that was inflated by billions of rands.
Some of those problems can be traced back to Molefe's tenure as CEO. It was Molefe who brought Gama back into the executive fold in 2011 after Gama's first suspension for breaches of corporate governance. Whatever Gama's other shortcomings, he knew Transnet Freight Rail and was running a reasonably efficient business, as far as the coal, iron ore and manganese mining companies were concerned.
For the past few years, Transnet has been trying to wring more efficiencies from its infrastructure rather than invest in capital in expansion. But that only goes so far. The mining sector remains dissatisfied with Transnet's investment in expanding rail capacity, while Transnet insists the necessary underlying demand doesn't justify more investment. Hopefully Derby will understand that if Transnet doesn't take its share of risk, miners won't invest either. She should remember how Transnet's dilatory planning resulted in a logistical bottleneck that throttled SA's mining exports in the early 2000s, at the height of the last commodities boom.
"WE HAVE TO MODERNISE OUR THINKING ABOUT HOW YOU RUN A RAILWAY SYSTEM"
LIFE OF PORTIA
Derby is adamant that she should not be put into the same dubious category as her ex-spouse Brian Molefe, who is being named in connection with various shady dealings at Transnet and Eskom. She has a career of her own. Derby worked at the department of trade and industry and served as director-general of the department of public enterprises (DPE), which oversees Transnet, from 2005 to 2009. She also advised a previous mineral resources minister on the drafting of the mining charter. After DPE, she co-founded an investment and advisory firm, Ubu Investment Holdings, focusing on infrastructure and manufacturing, and has also held board positions at Metair and Ubank. In early 2017 she joined Aurecon, the engineering consultants, as Gauteng senior regional director. Portia holds a BSc (honours) in Economics from the University of KwaZulu-Natal and an MBA from Wits University.