CEO: Paladin Energy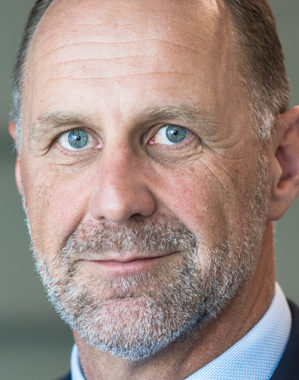 Purdy was unexpectedly appointed to run Paladin Energy at the beginning of February replacing Scott Sullivan who had only been in the position for 18 months. Purdy - who has a financial background - now finds himself in the same situation as Sullivan - who has an engineering background - which is trying to remain optimistic about Paladin's future in a situation where the uranium price simply refuses to play ball. Suddenly, though, that's exactly what uranium has been doing. By end-June it was among the top four performing commodities along with rhodium and, in these health conscious days, orange juice. The announcement on June 30 that Paladin would embark on an $81m restart of the Langer Heinrich mine is therefore hugely serendipitous (well time, Paladin might argue).
The plan is to take mine uranium for a seven-year period up to a peak of 5.9 million pounds – more than the five million pounds annually the mine previously produced. This will be followed by treatment of stockpile for a further eight years. Of the proposed capital cost, $34m will be for 'operational readiness' which allows for the mobilisation of the work force and working capital for production. A further $47m in discretionary capital will be spent which will be pointed towards process improvements. Momentum seems to be with uranium. Numis research director Jonathan Guy predicted a long-term uranium contract price of $60/lb while Daniel Major - CEO of Goviex - pointed to "strong demand" and " a lot of projects shutting down" which had put the uranium market into a deficit. And all this time we had believed - quite wrongly it also turns out -that it was the gold bugs who were the most deluded optimists in the mining sector.
"THE COMPLETION OF THE LANGER HEINRICH MINE RESTART PLAN IS A SIGNIFICANT STEP FORWARD FOR THE COMPANY AND COMPLETES THE VAST AMOUNT OF STUDY WORK UNDERTAKEN OVER THE PAST 18 MONTHS"
LIFE OF IAN
He's an accountant with a bachelor's degree in business/commerce from the University of Western Australia and has been a chartered accountant since 1990. He moves to Paladin from his latest position as CFO at Quadrant Energy, but Purdy has extensive experience of the Australian and international resources industry. Quadrant is one of Australia's largest oil and gas companies producing more than 20% of Western Australia's domestic gas production and a significant proportion of Australia's oil. Before Quadrant Purdy was the MD of Mirabela Nickel Limited, an ASX-listed nickel producer operating in Brazil. During his time at Mirabela the company raised more than $350m in equity and refinanced about $450m of complex legacy debt positions.