Mick

Davis
Founder: Niron Metals
"Management teams have not focused on this very simple proposition: every day they take something out of the ground and unless you do something that replaces that, you end up withering and dying."
Speaking at the Joburg Indaba, a mining conference, in October Mick Davis appealed for investment in new production by the mining sector management. Dividends were, of course, good news for investors and represented the welcome rehabilitation of the global mining sector after years of often wasteful, growth-fuelled spend, but eventually deposits would run dry, Davis said.
This line of argument suits Davis' ambitions as his new company, Niron Metals, has an agreement to develop Zogota, an iron ore mine situated next to the giant $16bn Simandou iron ore project in West Africa's Guinea. Restitution for people in the village of Zogota affected by a 2012 massacre, perpetrated by Guinean troops according to a tribunal operated by ECOWAS (Economic Community of West African States), has helped clear the way for development in the area. Previously, villagers said they were opposed to any new mining there. But other complexities persist.
One is how attempts by Beny Steinmetz to revive a legal saga against his former partners in Simandou - Vale and Rio Tinto - might have a knock-on effect at Zogota. The successful development of Simandou, which is by all accounts slowly edging forward, would assist Zogota given the significant infrastructural development Simandou would require. But further delays visited on the project by legacy rows could be damaging.
LIFE OF MICK
One of South Africa's best-known mining executives, he was CFO of Billiton when it listed in London, leaving after its merger with BHP, in order to run Xstrata. After a period building Xstrata into a globally diverse mining house, he famously fell out with Glencore CEO, Ivan Glasenberg when the two clashed over the merger of their respective companies.
Mick stood back from business a while becoming treasurer and CEO of the Conservative Party. He returned briefly with a private equity company, X2 Resources, but couldn't find projects in which to invest. Davis was knighted in 2015 for services to Holocaust commemoration and education.
MAKING NEWS
---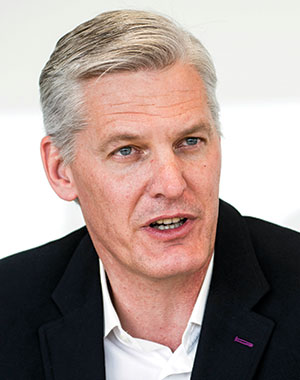 Andre

De Ruyter

CEO: Eskom

Eskom's group CEO remains in employ a year after appointment, and that's an achievement! De Ruyter's predecessors were either carried out on their shields or ejected ...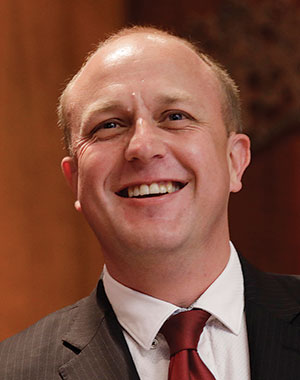 Anthony

Viljoen

CEO: AfriTin Mining

Anthony Viljoen's AfriTin is at the stage now where peace and quiet, and a complete lack of incident, is all it needs. The first 'pilot plant' stage of ...
More Rainmakers & Potstirrers