Interim CEO: MC Mining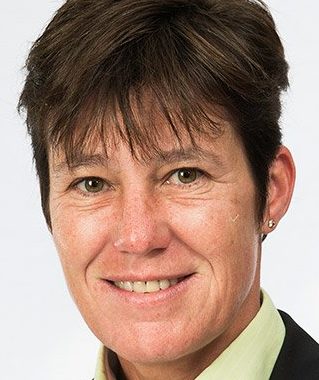 No better person to solve MC Mining's immediate problems - which are financial - than Brenda Berlin, the former CFO of Impala Platinum. Perhaps seeking the quieter life after seven years at the platinum group metals firm, Berlin took on the role at MC Mining only to be thrust into the limelight after David Brown upped sticks for a return to PGMs, albeit the more speculative realm of Zimbabwe. Berlin's key challenge is funding the $32m balance of the $52m Makhado metallurgical and thermal coal mining project in South Africa's Limpopo province.
The project has been in the making for nearly a decade but was previously derailed after MC Mining, once called Coal of Africa, ran into massive cash flow problems and fierce opposition from environmentalists. That now might be water under the bridge. In a delicate balancing act, MC Mining is hoping to defer existing payment of debt to shareholder, the Industrial Development Corporation whilst simultaneously raising money from the state bank that will get cash flowing from phase one of the project requiring production of 540,000 tons of metallurgical coal and 570,000 tons of thermal coal annually. That's all an 'enabler' for phase two, says Berlin, which envisages a significant scaling up.
In the meantime, Berlin is hoping that the conversion of owner mining at Uitkomst, the firm's only operating asset post a Covid-19 lockdown will ease some pressure on the balance sheet. It's tough, though: the coal market is under pressure domestically and internationally. It was put cuts all round at MC Mining in the first half of this year with no-one but essential staff getting paid at all. Here's hoping it pays off as economic recession means all of South Africa's outlying provinces will need as much employment as is on offer.
IN A DELICATE BALANCING ACT, MC MINING IS HOPING TO DEFER EXISTING PAYMENT OF DEBT TO THE INDUSTRIAL DEVELOPMENT CORPORATION WHILST SIMULTANOUSLY RAISING MONEY FROM THE STATE BANK THAT WILL GET CASH FLOWING.
LIFE OF BRENDA
Berlin is a qualified chartered accountant with a degree from the University of the Witwatersrand and articles completed at PwC in South Africa. Prior to Impala Platinum, Berlin was at Johnnic Holdings and then at JCI where she was responsible for business development. After leaving JCI, Berlin worked for Southern Mining Corporation.