CEO: Anglo American Platinum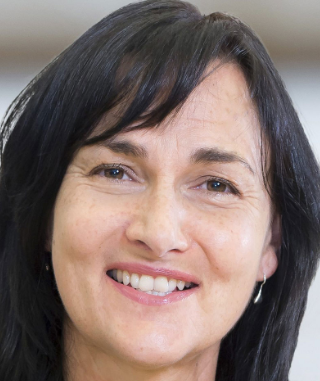 "It was the best of times, it was the worst of times". So read the opening words of Charles Dickens' 'Tale of Two Cities' which have currency as Natascha Viljoen took the stage at Amplats. First there was Covid-19 disease. That's a logistical, health and ethical issue with which every CEO worldwide has had to contend. Before Covid-19 washed ashore South Africa, however, Amplats reported a catastrophic double outage of its refining facilities in Rustenburg. The combined impact of the two events cut interim concentrate production a quarter and refined output by around half.
Fortunately, a massive shortage of rhodium, and the ongoing strength of palladium, coupled with a collapse in the rand, sent the combined local price for the two metals so high they accounted for most of the firm's interim EBITDA. Net cash actually doubled year-on-year enabling Amplats to pay workers, gainfully at work or not during the Covid-19 lockdown, and shareholders, who received a R2.8bn interim dividend. As we know, there's plenty challenge ahead for Viljoen who acknowledged having fast-tracked meetings with 200 senior Amplats managers in the first 12 weeks of starting work as she sought to get the grips with the organisation.
One issue is getting mining and refined production back to 100% capacity. Full refining capacity ought to be complete in the fourth quarter, earlier than expected. The other is an issue close to Viljoen's heart: as a former sustainability officer at Lonmin, community unrest may increase in South Africa's platinum group metal (PGM) sector as Covid-19 lockdowns deepen the country's economic recession. Longer term, the market will be looking for clues on how Viljoen positions Amplats as producer and marketer as metal demand is shaped by global emission standards, evolving battery and hydrogen technology, and unpredictable consumer behaviour post the Covid-19 pandemic.
I THINK THE ECONOMIC RECOVERY IN OUR COMMUNITIES IS GOING TO BE TOUGH, AND WE ARE CERTAINLY PREPARING OURSELVES FOR A HIGH LEVEL OF UNHAPPINESS.
LIFE OF NATASCHA
Joining Amplats from Anglo American, where Viljoen was head of processing, required a return to South Africa. Before Anglo, Viljoen was previously head of processing at Lonmin, a roll that was combined with head of sustainability during the time of the Marikana atrocity in 2012. A metallurgist, Viljoen developed award-winning technology that's energy and resource efficient. Mining runs deep: her father was a shift manager in Klerksdrop where Viljoen grew up, matriculating from Hoërskool Klerksdrop in 1987 before studying engineering at Northwest University in Potchestroom. She later earned an executive MBA (cum laude) from the University of Cape Town.