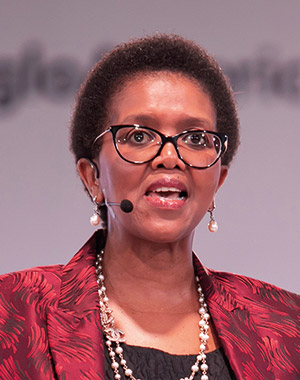 Nolitha

Fakude
Chairperson: Anglo American South Africa
There is a stubborn myth that women are less ambitious than men. This is far from true.
Earnings from platinum group metal (PGM) companies such as Anglo American Platinum (Amplats) could jump by more than 40% this year. That means Amplats could make a significantly greater contribution to Anglo's earnings. Set against these pleasing economics are the hazards of Amplats' geography - the hurly burly of South Africa. Not exceptional among developing economies for the flux in political temperature and society, South Africa is nonetheless a handful.
So its apposite that former Anglo non-executive director, Nolitha Fakude, has oversight of the group's South African affairs which are various and complex. And we haven't even brought Kumba Iron Ore into the picture yet. The fact is that South Africa has become as important to Anglo's fortunes as it ever was (or nearly, let's say). Fakude has oversight on a number of Anglo's interests in the country such as helping to improve the public-private partnership with President Cyril Ramaphosa's government in areas such as renewable energy. There's also Anglo's promise to spend R100bn in investment in South Africa - R15bn more than promised initially - including R30bn alone on the expansion of the Venetia Diamond mine in Limpopo province.
In the era of the pandemic, which is visiting economic hardship upon most South Africans, the role Anglo can play in the economy has absolute top of the totem importance, and will help drive home the positives of mining sector investment. Talk about industry rebranding: it's right here in South Africa. As newly elected chairwoman of the Women in Mining Leadership Forum, Fakude holds the torch for women across the sector. They comprise only 12% of total employees in mining despite comprising 51% of South African society. The goal is to see women occupy 40% of total jobs in the sector, and half of leadership positions by 2035 - far extending the target set down in the country's Mining Charter.
LIFE OF NOLITHA
Fakude has a B.A. Hons. in Psychology from the University of Fort Hare. In 25 years of career development, described by herself as 'charmed', Fakude moved from Woolworths to Afrox, to Sasol and - perhaps one pinnacle - Anglo American where she was non-executive director from 2017 to 2019.
Whilst head of community affairs at Woolworths, Fakude was asked to host at her home in Cape Town the newly appointed cabinet member, Winnie Mandela, for a couple of days (becoming 135 days) following the ANC's landslide inaugural election victory. Her autobiography 'Boardroom Dancing' was a top selling title in South Africa during 2020.
MAKING NEWS
---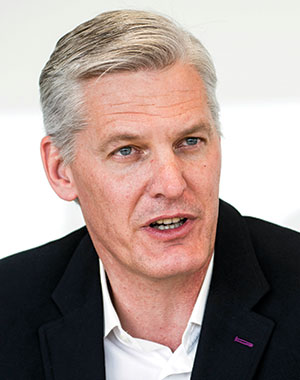 Andre

De Ruyter

CEO: Eskom

Eskom's group CEO remains in employ a year after appointment, and that's an achievement! De Ruyter's predecessors were either carried out on their shields or ejected ...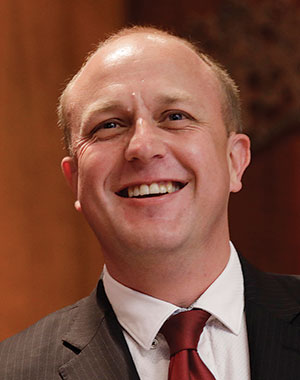 Anthony

Viljoen

CEO: AfriTin Mining

Anthony Viljoen's AfriTin is at the stage now where peace and quiet, and a complete lack of incident, is all it needs. The first 'pilot plant' stage of ...
More Rainmakers & Potstirrers