Interim CEO: AngloGold Ashanti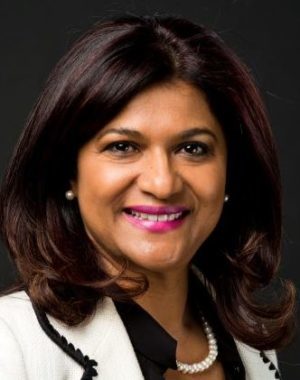 Ramon has a big opportunity to show AngloGold Ashanti shareholders she is just the ticket to take the group, newly divested of its final South African assets, into the post-Covid-19 future. But the job is not as simple as it seems, the gold price tailwind notwithstanding. As her opposite number at Sibanye-Stillwater, Neal Froneman, pointed out, a woman in senior management faces the prejudicial disadvantage of having it all to prove - over and over!
Gender issues aside, there's the task of ramping up the group's re-engineered Ghana mine, Obuasi, incident-free, whilst in Tanzania approaching national elections potentially poses political risks. At least the group is divested of its Mali assets where political discontent is high, currently. As CFO for the last six years, Ramon is well acquainted with the money side of the argument which will be to judiciously employ the $200m cash element from AngloGold's sale of Mponeng to Harmony, as well as heightened cash flow from the $2,000 per ounce gold price.
Shareholders will want to see debt reduction but, more importantly, cash in their pockets. As of June 30, AngloGold's net debt at $1.43bn was 18% lower than at end-January positioning it to easily beat its 165 cents/share 2019 year-end dividend. Taking its 50% share of receipt from a DRC Treasury $500m VAT refund will certainly help AngloGold's financial cause if joint venture partner, Barrick Gold, can negotiate it with the government. A solid third quarter performance will only strengthen Ramon's hand.
'RAMON IS WELL ACQUAINTED WITH THE MONEY SIDE OF THE ARGUMENT WHICH WILL BE TO JUDICIOUSLY EMPLOY THE $200M CASH ELEMENT FROM ANGLOGOLD'S SALE OF MPONENG TO HARMONY.'
LIFE OF CHRISTINE
Born and raised in South Africa's Eastern Cape province, Ramon is one of five children, - four chartered accounts (and another who took the easy route as a medical doctor!). She worked for Coopers & Lybrand in Verona, Italy, but returned to South Africa just as its democratic era dawned where she helped design the systems whilst employed at the then IEC ahead of the 1994 elections. Then followed stints at Pepsi and Johnnic, the latter for 11 years as CFO and then CEO. Ramon was Sasol's CFO for mine years before joining AngloGold just as management was recovering from its failed demerger proposal.