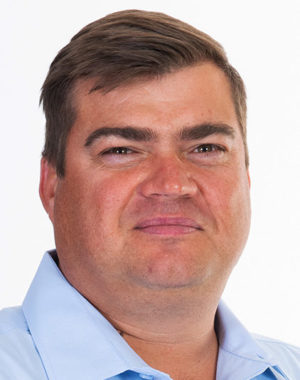 Jaco

Prinsloo
CEO: Sylvania Platinum
By focusing on the areas that management can control, we will continue to generate value to shareholders.
JACO Prinsloo was named boss of Sylvania Platinum in February 2020, just before the full impact of Covid-19 hit. Having been MD of the local operations for the previous six years, however, probably made him better prepared than most for the impact on his company's mining operations. Helpfully, as a processor of chrome tailings, Sylvania is less labour-intensive than most other platinum group metal (PGM) producers. It also has the benefit of strong metal pricing despite recent market volatility.
In this context, shareholders might be forgiven for hoping a "windfall dividend" might drop their way, as hinted by Prinsloo himself following the 83% higher average basket price recorded by the company last year. However – and it's a big 'however' – there are some forecast risks here. One is that last year's PGM pricing might not be sustained. Sylvania is a conservative outfit financially and price gyrations may have a bearing on where it goes with the dividend. So, too, might be the fact that production in the first half of its current financial year will be down year-on-year owing to the temporary suspension of operations at Lesedi, where a new tailings dam had to be constructed.
Prinsloo is focusing on "areas that management can control": maximising efficiencies through technology, unlocking the potential of existing resources, pursuing exploration at Volspruit and on the Northern limb properties, and extending resources through partnerships and acquisitions. Another destination for Sylvania's cash pile is new deals that would create production options for the company. Securing tomorrow's reserves is a constant pressure in the metals game, especially for those re-mining surface ores.
LIFE OF JACO
Prinsloo has been a senior executive at Sylvania since 2012. He started his career at AngloGold in 1998 and from 2002 to 2010, held various technical and production management positions at Anglo Platinum. As principal metallurgist in Anglo American's mining and technology team in 2010 and 2011, he was exposed to the group's global interests in copper, manganese, coal and platinum. Apart from his technical qualifications, he has also built up a track record with the UK investor base. He holds a degree in metallurgy from Pretoria University, a postgraduate diploma in business administration and an MBA.
More Rainmakers & Potstirrers