CEO: Sylvania Platinum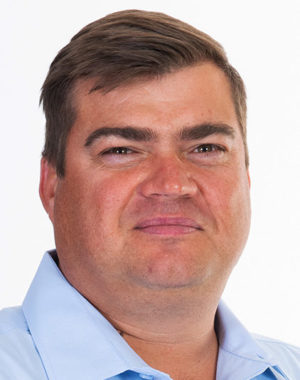 Thanks no doubt to the prescience of chairman, Stuart Murray, Sylvania Resources extracts platinum group metals (PGMs) from chrome dumps, but returns the chrome to the 'host mine'. In the current market, that's a genius trade given the chrome industry is "in chaos", as Murray recently described it in the firm's 2020 annual report. PGMs, meanwhile ... Well, we all know about PGMs. Into this sunny environment steps the company's new appointee Jaco Prinsloo, formerly head of operations at Sylvania for eight years and thus a solid hand on the tiller. He succeeded Terry McConnachie, now retired.
As with other PGM companies currently, Sylvania derives half its revenue from rhodium which looks like remaining the metal of 2021, but Prinsloo makes the point that with half of its total 70,000-odd ounces PGM production annually in platinum, a mere $500/oz advance in that metal's price would compensate for a $1,000/oz decline in the palladium price. Sylvania's secret weapon, however, is its +/- $600 per oz cash cost, supplemented by the R175m ECHO optimisation project. Being a PGM 'tiddler', it is also nimble which is critical: as a dumps retreatment business, Sylvania needs a smart, entrepreneurially-driven resource pipeline which is must achieve by buying into new dump treatment agreements. By dint of the elevated rand PGM basket price, this is hard to do: asset holders are using current pricing in their multiples, says Prinsloo.
Plans to embark on its new mining project at a prospect called Volspruit is under consideration but another potential mine, Grasvally, is to be sold for R115m; the Covid-19 pandemic permitting. In September, the company approved the payment of a 160 pence/share dividend comprising payouts from the first halves of its 2019 and 2020 financial years.
'CURRENTLY IT'S DIFFICULT TO GET NEW RESOURCES. THEY ARE BEING VALUED AT TODAY'S PRICES, NOT LONG-TERM.'
LIFE OF JACO
Prinsloo joined Sylvania Platinum in 2012, initially as MD of operations. Prior to that, he served time at Anglo American, starting at Anglo American Platinum where he worked for eight years. He was then appointed principal metallurgist at Anglo American operations. Graduation to the top spot at Sylvania was in March last year. In addition to a Bachelors of Engineering in Metallurgy from Pretoria University, he is in possession of a post-grad diploma in Business Administration and an MBA from the Gordon Institute of Business Science.