CEO: Centamin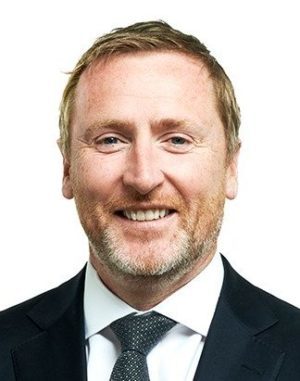 THE quantum shift in the gold price in 2020 was good news for all stripes of producers, but particularly so for Centamin, a UK-listed miner, and its new CEO, Martin Horgan. That's because the firm had in January 2019 successfully defended against a hostile merger proposal from Endeavour Mining, promising better times ahead for shareholders if it remained independent. The effect of the gold price gain was to put £1bn on the market cap of
Centamin over the level Endeavour was prepared to pay (in shares) in December at the time of its offer. With the wind at his back, the task now for Horgan is to capitalise on this revenue momentum by finally sorting out the mining efficiency and planning problems at Sukari, a venous treasure-chest of a mine in south-east Egypt. Horgan has promised to develop a new mine plan for Sukari with different approaches required for the mine's underground and surface operations. That plan will also have to accommodate a movement of ground in part of Sukari's open pit that may result in a 50,000 oz knock to fourth quarter production and take annual gold output about 15% lower than upper end of the firm's 510 to 525,000 oz guidance.
As the investment preference for a diverse asset mix continues, a new strategy is also required for Centamin's future, and possible asset diversification. Organic or greenfields resource growth might be the best route as Horgan is somewhat sceptical of merger and acquisitions in the current market. He also recently expressed concerns at the political risk posed by growing jihadism in West Africa's Sahel and in Burkina Faso particularly.
Centamin recently adopted an interim dividend policy to support its regular (and often fulsome) annual dividends. but the firm is a company in need of fresh operational and growth impetus. The Egyptian government will now share in 50% participation in profits, up from 45%, as per the development agreement on Sukari.
"FINDING AN ASSET IS ONE THING, BUT HAVING A REALISTIC VALUE CONVERSATION IS ANOTHER."
LIFE OF MARTIN
Horgan's claim to fame thus far was the sale of Toro Gold, which he co-founded, to Resolute Mining in 2019 for a princely $274m. He took up the reins at Centamin from interim CEO, Ross Jerrard, ten months later following the earlier resignation of Centamin's Andrew Pardey. Horgan, a University of Leeds graduate in mining engineering, was previously executive director of BDI Mining, an AIM-listed diamond producer, and from 2000 to 2006, was a mining finance banker at Barclays Capital.