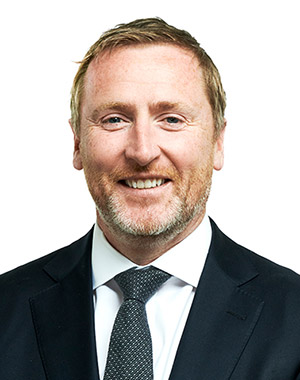 Martin

Horgan
CEO: Centamin
The focus is now on consistency of delivery. This is the first step in re-establishing confidence in management.
MARTIN Horgan has a fully ticked off to-do list in terms of 2021 goals, having instilled confidence back into Centamin's investment case. A large part of this was being able to remove the howler moments from its Egyptian mine Sukari's operating performance. Horgan, who once told one media outlet Sukari couldn't "deliver a pizza", now thinks 500,000 ounces of gold a year is possible from the mine in 2024 (top-end guidance of 460,000 oz for this year). That's thanks to a mine review, completed in December, which also found the presence of high-grade pockets that could push output 50,000 to 100,000 oz higher in certain years.
Elsewhere, the promised $100m year-end dividend is also in the bag, and there's certainty as to Centamin's exploration strategy. The company will pass on its Batie West property in Burkina Faso and is doing more work on ABC in Côte d'Ivoire, but it is another Côte d'Ivoire prospect – Doporo - that is of most interest. Assuming a $14m feasibility study proves the case, Centamin will build for $275m, a 13-year life of mine operation producing 151,000 ounces of gold a year, providing valuable diversity to Centamin's geographic spread.
That's not to say the company is turning its back on Egypt: it is undertaking exploration in Egypt's section of the Arabian-Nubian gold shield, described by Horgan as "one of the last unexplored gold provinces out there". This was after being awarded 19 licences spanning 30,000km2 of ground as the Egyptian government seeks to modernise its mining sector. All in all, the certainty Horgan has brought to exploration and Centamin are essentially geological victories in line with his comment that he wanted to bring the discipline of rock-tapping to the centre of the business.
LIFE OF MARTIN
Horgan's claim to fame thus far has been the sale of Toro Gold, which he co-founded, to Resolute Mining in 2019 for a princely $274m. Now, however, he's proving his stripes at Centamin, having taken over the company in April 2020. Horgan, a University of Leeds graduate in mining engineering, was previously executive director of BDI Mining, an AIM-listed diamond producer. From 2000 to 2006, he was a mining finance banker at Barclays Capital.
More Rainmakers & Potstirrers