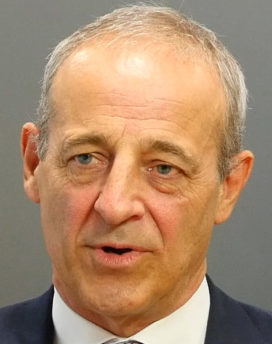 Paul

Atherley
Chairman: Pensana Rare Earths
China has invested $20bn in Angola since 2008 and now it is saying it needs something back for its investment. It hasn't seen a kwanza in return.
New to Rainmakers & Potstirrers, Paul Atherley's Pensana Rare Earths represents a different take on the battery metals discussion as well as the potential role an outward-looking and growing Angolan economy can play in the market. According to Adamas Intelligence, a research advisory, the rare earths industry is set to be worth $15.65bn by 2030, a five-fold increase. Pensana's plan is to produce neodymium and praesodymium, collectively known as NdPr, from the Longonjo deposit situated 300km from Lobito.
Atherley reckons that apart from trade demand - Volkswagen's new range of electric vehicles will consume the equivalent of Pensana's entire 4,600 tons a year of NdPr production for the next decade - there are compelling political reasons for wanting Longonjo to happen. That's because the Chinese have invested billions in Angola and are anxious to have some return for their trouble. Consequently, Pensana has signed a memorandum in which China's CGWIC will invest in up to 84% of the $140m or so required to build Longonjo in return for the EPC contract and, most probably, the mine's offtake. After all, China accounts for more than three-quarters of rare earths consumption. Construction of Longonjo mine and a concentrator will take 12 to 18 months post the investment decision, expected in the first quarter.
Downstream processing of the rare earths is set to take place in the United Kingdom. Pensana was the first resources company to list in London in the pandemic- era, a minor moment in corporate history perhaps. But there's no denying the enormous role resources such as Longonjo can play in the electrification of energy and the drive-train.
LIFE OF PAUL
A mining engineer with a degree from Imperial College, London, Atherley was an executive director at HSBC before establishing grassroots knowledge of Chinese business as chairman of the British Chamber of Commerce in Beijing, a role he held for a year between 2014 and 2015. He thereafter worked at Berkerley Energie, an Australian-listed firm working on clean energy resources at a prospect in Spain. He joined Pensana as chairman in May 2018. Tim George, a former Anglo American executive and former CEO of Xceldiam, was appointed Pensana CEO in 2019.
MAKING NEWS
---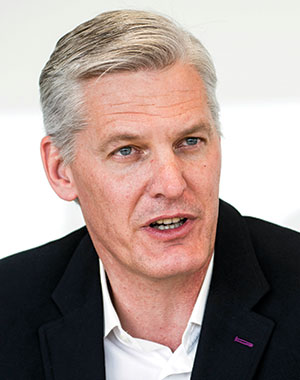 Andre

De Ruyter

CEO: Eskom

Eskom's group CEO remains in employ a year after appointment, and that's an achievement! De Ruyter's predecessors were either carried out on their shields or ejected ...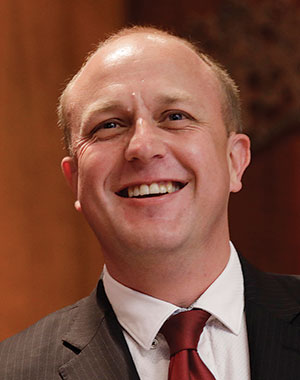 Anthony

Viljoen

CEO: AfriTin Mining

Anthony Viljoen's AfriTin is at the stage now where peace and quiet, and a complete lack of incident, is all it needs. The first 'pilot plant' stage of ...
More Rainmakers & Potstirrers