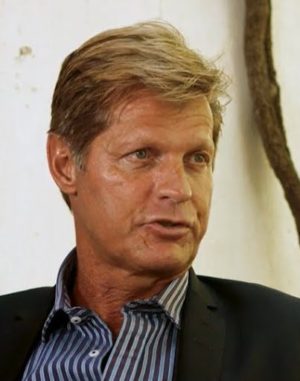 George

Bennett
CEO: Rainbow Rare Earths
I have always been an entrepreneur since dropping out of university.
George Bennett is one of two well-known South African mining personalities who have re-invented themselves. The other is Adonis Pouroulis - son of mining dynasty patriarch Loucas - who stepped down in March last year as chairman of Petra Diamonds which he founded and led for 23 years. So now he has reappeared as the founder and chairman of Rainbow Rare Earths and has pulled in Bennett to run the company which is listed in London.
It has two projects - Gakari in Burundi and Phalaborwa Rare Earths in South Africa. Both executives have skin in the game with Pouroulis holding 16.5% of the company and Bennett 7.5%. Rare earths are critical to many emerging technologies including electric vehicles, renewable energy - in particular wind turbines - and high-tech military applications. Global rare earth production is heavily dominated by China which has triggered worries in the West over-reliance on Chinese supply. Consequently, there has been a rush to find new sources of supply. Gakara is the only African rare earths mine in production and its output in concentrate form is currently sold to China for further processing.
Plans are to invest around $20m to build a plant to upgrade and beneficiate the concentrates at the mine so that they can be sold directly to customers - in particular magnet manufacturers - at higher prices than currently being achieved. At Phalaborwa, the proposal is to treat 35 million tons of gypsum stacks that have been built up over 50 years of processing phosphate ore there. Rainbow Rare Earths has signed an earn-in agreement on the project in terms of which it will earn an initial 70% in the joint venture through funding a prefeasibility study.
LIFE OF GEORGE
He's from Durban and has had a phenomenally diverse career since he dropped out of Natal University in the second year of a B.Com. degree choosing a not-so-obvious move to the rag trade. From there he shifted to the Johannesburg Stock Exchange in the mid-Eighties becoming a partner in Simpson Mckie which was taken over by HSBC in 1998.
Bennett stayed with HSBC until 2003 when he quit and went into the mining field, listing junior Shanta Gold in London in 2005. He then founded the hugely successful MDM Engineering which was listed in London in 2008. Bennett sold MDM to global engineering company Amec Foster Wheeler in 2017 for $120m.
MAKING NEWS
---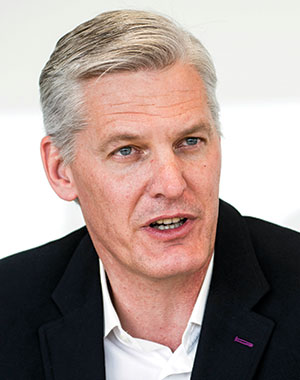 Andre

De Ruyter

CEO: Eskom

Eskom's group CEO remains in employ a year after appointment, and that's an achievement! De Ruyter's predecessors were either carried out on their shields or ejected ...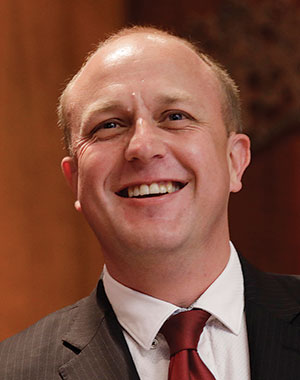 Anthony

Viljoen

CEO: AfriTin Mining

Anthony Viljoen's AfriTin is at the stage now where peace and quiet, and a complete lack of incident, is all it needs. The first 'pilot plant' stage of ...
More Rainmakers & Potstirrers