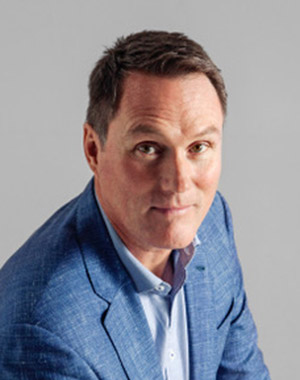 Heye

Daun
CEO: Osino Resources
"We are hopeful that we can convert the extra drilling done in 2021 into more ounces, a better mine plan and a bigger and enhanced processing plant."
OSINO Resources ended 2021 in upbeat fashion. It raised C$10.5m in November, an issue that had to be considerably expanded due to the strength of demand. It then went on to make a series of announcements about drilling and other progress at the Twin Hills gold project in Namibia in the run-up to Christmas. This flurry of activity followed the detailing of a potential production scenario for Twin Hills in a preliminary economic assessment that was released in July.
It scoped an operation producing an average of 99,000 ounces of gold over a 15-year mine life, and an average operating cost of just over $800 per ounce. A good enough start, but Daun reckons Osino can improve on that as the project moves into advanced studies. He's lining up partnerships with various essential suppliers, like the local power and water companies, and December's drill results indicate that Osino is likely to make good on his commitment to improve the resource base too. But, with a long-track record in the industry and in Namibia, Daun's got more than one trick up his sleeve.
The company holds 156 hectares of broader exploration ground around Twin Hills and is quietly confident that significant targets can be generated. As far as the company's broader ambitions in Namibia are concerned, Osino unveiled the acquisition of the Ondundu gold project from B2Gold.
LIFE OF HEYE
Osino's most recent purchase of the Ondundu project (see above) has a certain precedent because back in 2011, Daun was instrumental in advancing the Otjikoto gold project and then selling it for $160m. The counterparty both times? B2Gold. This time round, Daun is on the purchasing end of the transaction. Born and bred in Namibia, Daun has been involved in the mining sector for more than 25 years. After starting out building and operating mines with Rio Tinto, AngloGold Ashanti and Gold Fields, he moved on to roles at the sharp end of corporate finance with Nedbank and Old Mutual.
More Rainmakers & Potstirrers