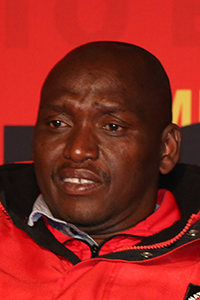 William

Mabapa
Deputy General Secretary: National Union of Mineworkers
If there is job security and no retrenchments, and Eskom can consult with us (about restructuring), we would give it a chance. At the end of the day there cannot be a situation where there will be job losses.
Wiliam Mabapa, deputy general secretary of the National Union of Mineworkers (NUM), finds himself at the helm after the sudden death of general secretary, David Sipunzi on Christmas Day after a brief illness. In February 2021, NUM will select an acting general secretary - Mabapa appears to be the obvious successor - and its main leadership elections will be held next year.
NUM has a number of priorities for 2021, including wage talks in the gold sector against the backdrop of elevated prices and rising profits for the companies - a point that will not be lost on the union. State-run power utility Eskom is also high on the union's agenda. NUM is not opposed to the company's plans to split into three units, but Mabapa has made it clear that the union will not accept job cuts or privatisation as part of the process.
The pandemic's challenges are also at the forefront. As the mining sector rebooted from lockdown in 2020, NUM voiced public concerns about the industry's ability to protect workers from Covid-19. Mabapa has said the union expects larger companies at the very least to purchase vaccines when they are available for their workforce. Some of the union's members - and other union leaders - have bought into conspiracy theories regarding the vaccine and so convincing them to take the jab will be among NUM's challenges in 2021. NUM remains a key base of support for the ruling ANC, which gives it some political clout.
LIFE OF WILLIAM
Makgabo William Mabapa worked his way up through the ranks in the platinum sector. He was first elected a NUM branch chairperson at Anglo American Platinum's Mogalakwena section in 1994 and became secretary for the union's North East region in 2002. He has been deputy general secretary since 2015.
MAKING NEWS
---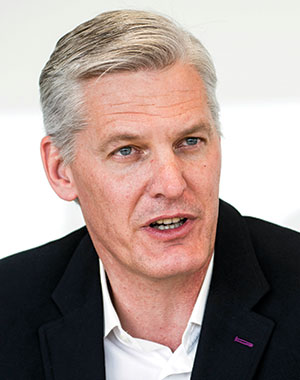 Andre

De Ruyter

CEO: Eskom

Eskom's group CEO remains in employ a year after appointment, and that's an achievement! De Ruyter's predecessors were either carried out on their shields or ejected ...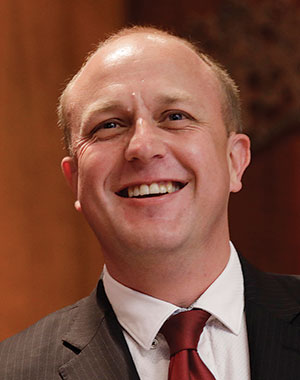 Anthony

Viljoen

CEO: AfriTin Mining

Anthony Viljoen's AfriTin is at the stage now where peace and quiet, and a complete lack of incident, is all it needs. The first 'pilot plant' stage of ...
More Rainmakers & Potstirrers