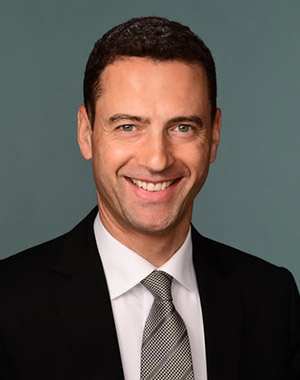 We believe our business model is robust and the right one. The run-down [of coal] strategy is the responsible strategy for our business and the world. We put it to our shareholders at the AGM and got a 94% approval.
GARY Nagle, who replaced Ivan Glasenberg as Glencore CEO in July 2021, must steer the diversified mining and trading colossus through the turbulent seas of the 'green transition'. Glencore's coal assets will certainly keep it on the radar screen of green activists. But Nagle, who at 46 is no fossil, has insisted that running down its coal business is a preferable strategy to the divestments undertaken by rivals Anglo American and South32. This was somewhat born out in the firm's full year results in February. Coal helped drive record EBITDA and, at spot prices, is set to be the single largest contributor to EBITDA in 2022. Nonetheless, the company aims to produce 15% less coal by 2026 and to halve production by 2035.
Allegations of corruption in Glencore's South American and Africa businesses dating from 2018 investigations by anti-graft organisations looks like coming to a head this year. Nagle has set aside $1.5bn in provisions for penalties. Glencore expects the matter to be concluded this year which - when completed - would remove a significant overhang on the shares.
For all these exogenous issues, Glencore is in rude health. Its asset base is rich in minerals seen as crucial to the global decarbonisation drive. It has copper, nickel and cobalt - all key to battery metals and wider trends in the green transition.
Looking ahead, portfolio restructuring has accelerated. Glencore concluded in January the sale of the Ernest Henry copper mine in Australia for A$1bn and closed the purchase of Anglo American's stake in the Colombian coal mine, Cerrejon. Then in March, it concluded the sale of CSA Copper mine, known as Cobar, in Australia for $1bn in cash.
Nagle said last year that the sale of so-called 'tail assets' was on the cards numbering 27 potentially: 14 deals are being actively pursued and a further 13 are under review.
Another feature of Nagle's first year has been a concerted push into the battery recycling sector of which a JV with Britishvolt for a factory in the UK figuring prominently in the strategy.
LIFE OF GARY
Nagle is youngish for a top mining executive. But then he hails from South Africa, which still seems to produce world-class mining executives. He has commerce and accounting degrees from the University of the Witwatersrand - an orthodox route for a South African miner. Prior to his appointment as CEO, Nagle was head of Glencore's coal division.
More Rainmakers & Potstirrers