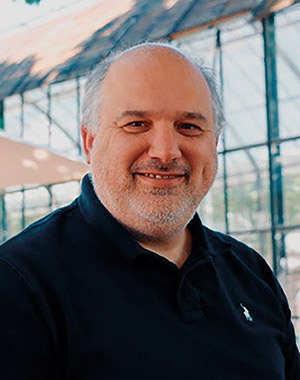 Jan

Nelson
Executive Chairman & CEO: Handa Mining
From where I sit, a copper deposit grading 2.5% in the Northern Cape is the equivalent of one grading 4% in the Democratic Republic of Congo.
JAN Nelson spent 2021 hard at it, developing his Nabapeep copper project - now renamed Big Tree Copper - in the Northern Cape. Though he has achieved a lot, it is nowhere near as much as he had hoped in his optimistic predictions made at the beginning of the year. The good news is that the expanded SX-EW treatment plant is up and running and has achieved steady state operation, with the copper cathode produced being sold to Noble Metals. The bad news is that it is currently producing around 40 tons to 50t of copper a month instead of the forecast 130t/month.
The main reason for that, according to Nelson, is the delay around getting a second mill installed on site to increase the feed to the plant. He blames this on the problems encountered sourcing stainless steel in South Africa, along with supply-chain delays and other issues linked to the general Covid-19 malaise in the country. He's hoping the mill will be in place by February, after which production should reach 100t/month. Still, Nelson is not unhappy with the situation, pointing out he currently has the only operating primary producer of copper in South Africa.
Another setback has been to his plans to list Big Tree Copper, which was supposed to have happened in the second half of last year. Nelson now says the company will be listed by the middle of this year. It has to be, because that is a requirement from backer Coronation, which invested R24m in the operation. Nelson says he is currently assessing various options, from listing on AltX on the JSE to AIM in London and even reversing Big Tree into TSX-listed Handa Mining, which holds a 20% stake in Big Tree.
LIFE OF JAN
Nelson is a geologist who started off at Harmony Gold and then joined entrepreneur Rob Still's Pangea outfit. He came to prominence running Pan African Resources, which he transformed from a wildcat exploration outfit looking for gold in the Central African Republic to a junior producer with mines in Barberton and Evander. He left - after an apparent bust-up with Pan African's BEE partner Shanduka - and took a year or so's sabbatical to go surfing before returning to junior mining via Colin Bird's Xtract Resources and then branching out into what has become Big Tree Copper.
More Rainmakers & Potstirrers