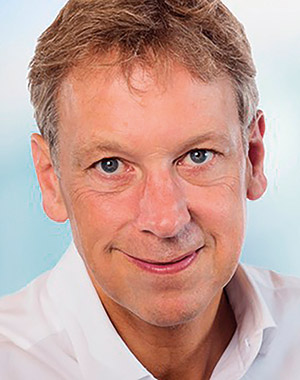 Jakob

Stausholm
CEO: Rio Tinto
We have been too inward-looking. We need to be more in tune with society. We are learning.
JAKOB Stausholm declared at the FT Mining Summit in October that Rio Tinto had staged the biggest management overhaul of its history, partly to restyle its approach to stakeholders and society. This follows its disastrous Juukan Gorge event, which redefined the scope of mining in society. At South Africa's Richards Bay, a senior manager of Rio Tinto's 74%-owned Richards Bay Minerals (RBM) was murdered while driving to work. Speculation is that the crime was related to violence in and around the mineral sands mine, and that this event had been coming considering the long-standing community discontent, which Rio Tinto had been unable to control. It therefore falls to Stausholm to resolve the crisis.
RBM was shut due to vandalism in July 2021, opening only a monthlater. The future of RBM's proposed $463m Zulti South expansion - approved in 2019 and existentially critical to the mine - has been thrown into doubt amid the friction. Following a discussion with South African President Cyril Ramaphosa, Rio Tinto agreed to reserve 40% of available general worker jobs at RBM for members of the Sokhulu community and set a target for 50% employment. The interruptions dented RBM's profitability and caused one of its empowerment investors to push for its divestment, a development that could potentially see Rio Tinto fall foul of black empowerment regulations that qualify RBM for a mining licence.
Elsewhere in the business, investors will be looking for clues as to whether Rio Tinto plans to invest in its 45% portion of the Simandou iron-ore project (blocks 3 and 4) in Guinea. The overthrow of Guinea president Alpha Condé by military in September 2021 has surely clouded the investment picture, but Simandou remains a quality iron-ore prospect for Rio Tinto and partner Chinalco, with total project production placed at anywhere between 80 million tons and 200Mt annually.
LIFE OF JAKOB
Stausholm has a master's degree in economics from the University of Copenhagen. He worked for some 20 years at Royal Dutch Shell, where, as chief auditor, he was tasked with getting to the bottom of the group's reserves reporting scandal in 2004. He was then hired by shipping group AP Moller-Maersk in 2012, where he rose through the ranks, eventually becoming its CFO amid a break-up in the century-old conglomerate. The 52-year-old Dane stands a towering 6ft 7in high and is a keen athlete, with an interest in cross-country skiing and running.
More Rainmakers & Potstirrers