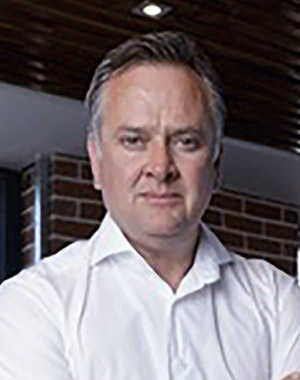 Investors have supported us through this extended challenge of scientific evidence against human emotion.
THERE was more than a touch of acidity in Mark Summers' response to the South African government's decision to finally grant an environmental authorisation (EA) to Elandsfontein, Kropz's phosphate mine in the Western Cape. Although the EA has all but nullified the legal challenge posed by the West Coast Environmental Protection Association (WCEPA) – a group of local community interests – it has cost Kropz dear. On several occasions, shareholder African Rainbow Minerals (ARM) has been forced to buy Kropz shares to keep the company afloat – the last being a tidy R200m. ARM now owns about 87% of Kropz.
Elandsfontein has also had to contend with Covid-19 disruptions, technical challenges and a strike. WCEPA's objections relate to the risk that Elandsfontein would pollute the pristine waters of the Langebaan Lagoon nearby. Kropz's response has been to take groundwater from near the mine and "reintroduce it, untouched, back into the environment". Despite giving its support to the mine, the government has added 79 conditions to the licence. For Summers this amounts to a bitter-sweet victory, but onwards and upwards, as they say. First production is expected in the first quarter, with full production pencilled in for six months later.
Headwinds persist, however. Transnet, the state-owned logistics firm, which eventually agreed to export the phosphate from its Saldanha port, announced a force majeure in December... a sign of things to come, perhaps? After Elandsfontein, Kropz has targeted the development of the one-million-ton-a-year Hinda prospect in the Republic of Congo. In late December, it completed an updated feasibility study for a two-phase mine showing attractive economics against which it must raise $355m in pre-production capital.
LIFE OF MARK
Summers has over 25 years of experience in the mining and resources industry, which includes overseeing the listing of several companies on the London and Johannesburg stock exchanges. He stepped up from the position of CFO in Kropz to become its CEO in August 2020, five years after joining the group. His previous roles as CFO were at Gemfields, Amari Resources and TanzaniteOne. He holds an honours degree in accounting from the University of Johannesburg and is a chartered accountant.
More Rainmakers & Potstirrers