Alberto

Calderon
CEO: AngloGold Ashanti
I am convinced every large company needs a CEO for the times: in this case, more international experience, more commercial experience with a track record.
Interim CEO Christine Ramon piloted AngloGold Ashanti through difficult waters last year, especially during December 2020 when rumours abounded that Sibanye-Stillwater had dropped by for an informal chat on a possible merger. But until a full-time appointment was made, the company has been trapped in amber. Enter Alberto Calderon, a jack of all trades from the mighty BHP.
Based on his initial comments, Calderon thinks AngloGold's investment case can be vastly improved simply by joining the dots: better operational discipline, extending the life of the group's Geita mine in Tanzania, and fast-tracking the development of projects in Colombia. However, pressing and equally hefty challenges lie in wait. One is Obuasi, the Ghana mine that cost AngloGold about $550m to re-engineer. AngloGold announced in late September the mine would resume underground operations which, on the face of it, is good news. But the mined ore will be sent to replenish stockpiles instead of becoming sales which means group output will be 300,000 oz poorer this year. Obuasi will also fall below its nameplate capacity in 2022. AngloGold said it's targeting 260,000 oz in production for that year with full capacity only reached in the fourth quarter. The mine plays a major role in AngloGold's growth story so it will be important that in ramping up production there are no additional hiccoughs.
Longer term, Calderon will have to decide whether AngloGold is correctly positioned for international investors. The firm's former CEO, Kelvin Dushnisky cut the corporate umbilical cord with South Africa by selling the last of its mines in the country. He then raised the possibility of listing AngloGold in the UK or North America. This ambition was scuppered by his shock resignation in August 2020, a development followed four months later by the sudden departure of chairman, Sipho Pityana. The board was at sixes and sevens explaining the fallout suggesting AngloGold's oversight structure will need every ounce of nous that chairperson, Maria Ramos can provide.
LIFE OF ALBERTO
Born in Colombia, Alberto Calderon seemed every inch a BHP lifer occupying lead executive roles in its aluminium, corporate affairs and coal divisions. But he left following the appointment of Andrew Mackenzie as then CEO of the group, taking over as MD of Australian explosives company Orica. A sprightly 61, Calderon comes with a degree from Yale University in economics and an appetite for two to four more years of corporate life, saying in a recent interview that it would be "boring" to end his career as a non-executive director.
MAKING NEWS
---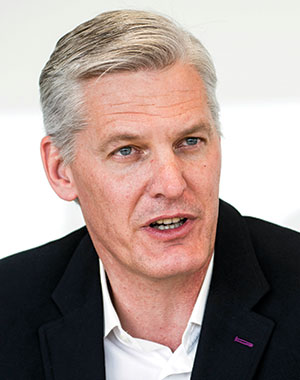 Andre

De Ruyter

CEO: Eskom

Eskom's group CEO remains in employ a year after appointment, and that's an achievement! De Ruyter's predecessors were either carried out on their shields or ejected ...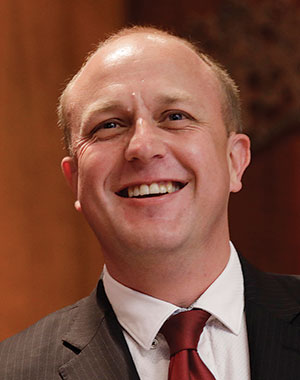 Anthony

Viljoen

CEO: AfriTin Mining

Anthony Viljoen's AfriTin is at the stage now where peace and quiet, and a complete lack of incident, is all it needs. The first 'pilot plant' stage of ...
More Rainmakers & Potstirrers