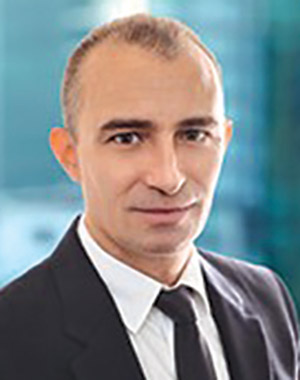 Matt

Badylak
CEO: Galiano Gold Corporation
Despite lower than plan production, the Asanko Gold Mine continues to generate cash.
MATT Badylak took up the reins as CEO of Galiano Gold midway through 2021. It's been a mixed experience since then, although Badylak certainly knew what he was getting into because he was previously the firm's COO.
In November, results from the company's 50%-owned Asanko gold mine in Ghana flagged up a reduction in full year production guidance owing to lower-than-expected grades – a development that brought some existential questions into view for the company. Investment bank RMB Morgan Stanley questioned whether Galiano still met the investment criteria of Gold Fields which owns the other half of Asanko Gold. The bank took its cue from some ominous comments by Gold Fields CEO Chris Griffith when he said: "In the current format it is not delivering on expectations, or those of Galiano. We will be discussing opportunities with the partner." Griffith went on to describe Asanko as a "work in progress". If that sounds like a last chance saloon comment, then hopefully Badylak has some answers. The market though has been taking a glum view of events with Galiano shares troughing at the time of writing.
On the positive side, Asanko gold mine is generating plenty of cash, according to commentary from Badylak in November. If inflation rips through the value of everything tangible and puts some fresh zest in the gold price (a moot point, we recognise) existing gold producers will benefit, especially those trading on discounts. That might win Galiano some important breathing space to sort out the operational issues on the ground.
LIFE OF MATT
Badylak started his career as a mill superintendent At Eldorado Gold, a Canadian gold miner with some diverse operating sites, and then taking on various roles from roaster superintendent to process manager to GM of operations. He ended his career at the firm as GM of its multi-million ounce Kisladag gold mine in Turkey. Asanko is obviously a different kettle of fish but that breadth of on-the-ground operational experience may be exactly what the company needs.
More Rainmakers & Potstirrers