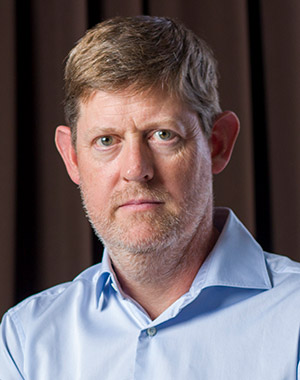 Robin

Birchall
CEO: Giyani Metals
The electrification of personal mobility is picking up speed in a way that even its most ardent proponents might not have dreamt possible just a few years ago.
2021 wasn't everyone's idea of a good time, but it was a year of tremendous progress for Giyani Metals. It began with a promising study of the potential use of solar power at the K.Hill manganese project in Botswana, and ended with a successful fundraising that should allow for the completion of the full feasibility study and a move towards development. Along the way, the resource got a significant boost to 1.7 million tons, initial capex expectations were set at $159m in a preliminary economic assessment (PEA), metallurgical work continued apace, the company was admitted to the European Battery Alliance, and talks with original equipment manufacturers gathered pace.
That all sets Giyani up for an interesting 2022. A further boost to the resource is likely and will provide the foundation for the full feasibility study. What will that show? The expectation is that planned production rates and the corresponding net present value of the project will rise significantly, although obviously the consultants will have the final word on that. In the meantime, Giyani's positioning looks close to perfect. It appointed an ESG manager in September, it's got its solar credentials, and it plans to mine for battery metals, probably the most bullet-proof of all the commodities as the world gravitates inexorably towards electric mobility. On the economic front, the PEA has already highlighted the potential for significant profits, and the team at the top, led by chief executive Robin Birchall, is experienced both operationally, in-country and in the capital markets. So, when the time comes to put construction finance in place, and then to crack on and build, there ought to be support from all sorts of directions.
LIFE OF ROBIN
Back in the day, Birchall did his MBA in Cape Town. While there, he got involved in yacht racing on the side. These days, his ambitions to win in the world of sail have been tempered by mining goals, but he's still actively involved in yachting charities in Barbados, set up to benefit the disabled and disadvantaged and provide them with access to what's known as 'water-edged sports'. He talks admiringly of Errol Barrow, the first black prime minister of Barbados, and all that he has done to break down elitism in sailing.
More Rainmakers & Potstirrers