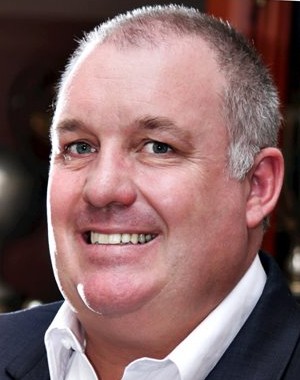 Danny

Callow
CEO: African Gold Group
A lot of our focus has to be on rerating the company and raising money for this project.
IN order to meet a stated goal of producing first gold in 2023 from its Kobada Gold Project in southern Mali, Danny Callow's African Gold Group will need to get cracking on funding this year. According to a recently updated definitive feasibility study, that means generating some $166m in preproduction support. For a firm currently capitalised on Toronto's venture exchange at C$28m, that's a stretch, but Callow says the company is beginning to attract institutional interest, especially in Australia, where there's a level of comfort with West Africa's gold sector.
It's promising that C$5m worth in shares was successfully placed before the year-end, enough to tide the firm over for a good part of 2022. Based on the DFS, Kobada will be an open-pitable, largely free-dig 100,000 ounce a year mine - a forecast based on 16 years of reserves totalling 1.25 million oz currently, courtesy of the inclusion of sulphide ores. That represents a 144% reserve increase since new management took over in 2019. Talking of recent history, it's worth mentioning African Gold Group is a child of Toronto's Forbes Manhattan, where expensive management contracts tend to be par for the course.
So, Callow has been keen to address the perception that African Gold Group is a cash oven. He has stripped $60,000 per month in running costs since taking the helm in August 2019. As for the project finance, Callow is on the lookout for a strategic investor that can "grow with the company" and provide critical backstop funding should it be required. The shares are heavily underpriced, he believes, so there are high hopes this can be achieved. It seems certain, though; the time of talking must soon give way to action.
LIFE OF DANNY
Callow, a mining engineering graduate of the Camborne School of Mines, was at Glencore for 12 years, principally as CEO of Katanga Mining in the Congo and Zambia's Mopani Copper Mines. All in all, he helped develop $2bn worth of copper mines. He joined African Gold Group in August 2019, relocating from the Fair Cape in South Africa to the cooler climes of the UK. He has an MBA from Henley Management College.
More Rainmakers & Potstirrers